Be Hippy is a lifestyle brand with an emphasis on being happy….promoting a lifestyle to encourage people to live a life that makes them happy…..get out and enjoy life! It is a quite simple concept really. They are proud of their high quality goods…tri blend super soft tees for adults and kids, quality trucker hats, stylish totes, local made jewelry, koozy's, and more.
Find these designs and more at: www.behippylifestyle.com
Unisex Baseball Tee with Guitar Logo – Blue
Alternative Apparel unisex regular-fit, 3/4-sleeve baseball tee, be hippy guitar logo with the Colorado flag inside, grey body with red sleeves, thin & soft material (50% cotton/50% poly), super cute!!
Flat Brim with Guitar Logo
Brand new flat brim hat! Colorado flag guitar logo on white front, red bill and navy mesh back with snap closure. Stylin!!

Men's Fleece Top – Black
Stylish and cozy fleece top. Original logo with a 1/4 zip on the front and the Colorado flag on the lower right hip. This will be your new favorite go to top!
Colorado Logo Decal – 4×4 Round
Express your "be hippiness" and showcase on your car, water bottle, snowboard, car rack, cooler…the possibilities are endless! Great quality stickers!
FLAT BRIM Hat – Grey on Grey
Wood/Turquoise Bead Bracelet with Charm – Grey/Brown
Wood bead bracelets (grey/brown color wood) with custom "be hippy" charms. The charms come in white or yelow bronze and have two off center turquoise beads with a small leather tassel. On the back of the charm it says "a lifestyle".  You will love this stylish, yet simple, bracelet that looks great alone or layered with other bracelets! Made in Denver by local artist CLP.
Unisex Long Sleeve Tee with Original Logo – Heather Black
Alternative Apparel unisex long-sleeve t-shirt, original "be hippy" logo on the front, Colorado flag on the back with the quote "it's a lifestyle", authentically weathered with imperfectly perfect striations just like your old-school P.E. tee! One of our best sellers!!
American Apparel Kid's Tee – Purple
American Apparel tri blend tee…super soft and cute!! Original "be hippy" logo on the front, Colorado flag on the back with the quote "it's a lifestyle".  It is sure to be your kiddo's new favorite tee!!
Leather Elk Braclet with Bronze "BE" Button
Very stylish adjustable unisex leather bracelet. Designed and made by local artist in Colorado!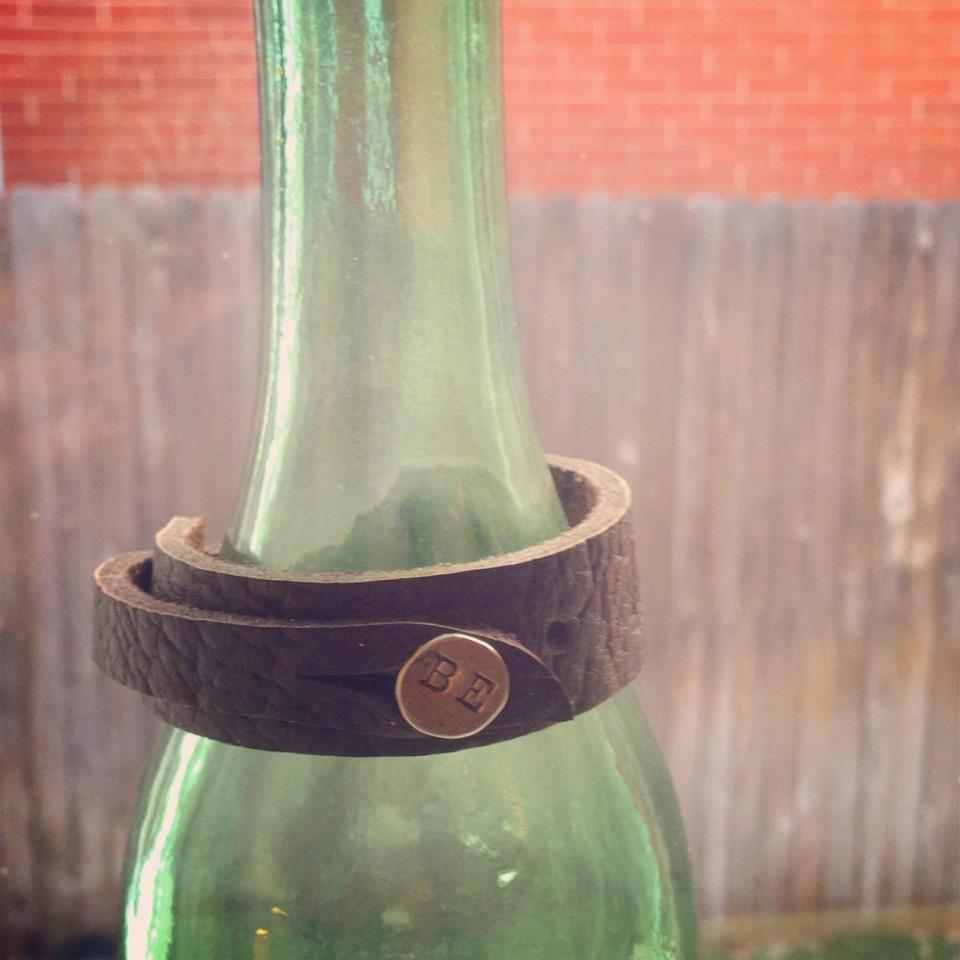 Guitar Logo – Camo
REALTREE trucker hat, camo colored mesh back, velcro closure, guitar logo with Colorado flag inside guitar.