Here are 6 thing you probably never knew about Red Rocks that will blow your mind.
7.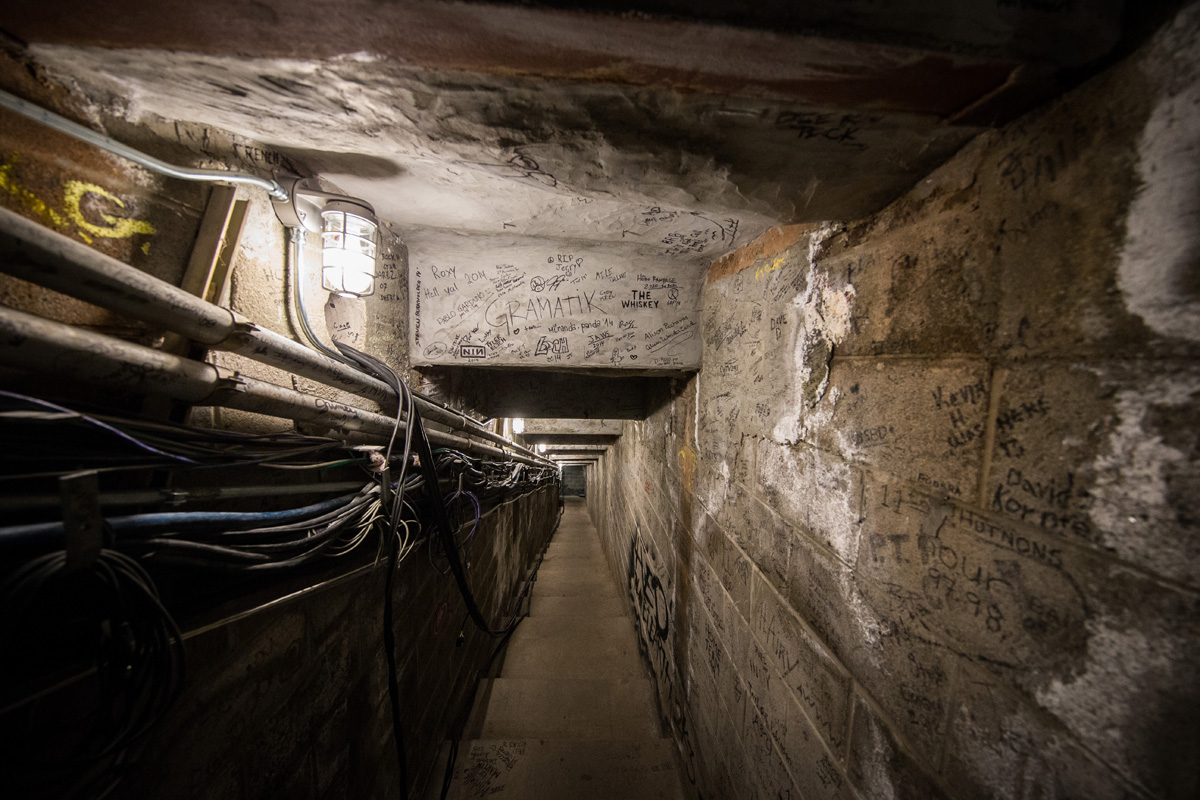 Every band that has ever played at Red Rocks singed this wall in the tunnel underneath the amphitheater that leads to the stage.
6)
The amphitheater's rocks are named "Creation Rock" on the north, "Ship Rock" on the south, and "Stage Rock" to the east.
5)
Public, organizational and private performances have been held at Red Rocks for more than 100 years. The earliest documented performance at the amphitheatre was the Grand Opening of the Garden of the Titans, put on by famed editor John Brisben Walker on May 31, 1906.
4)
The amphitheatre's largest-scale performance to date was the Feast of Lanterns on September 5, 1908. Commemorating the opening of the scenic road up nearby Mt. Falcon, it was patterned after the festival of Nagasaki, Japan, and featured four military bands and fireworks off Mt. Falcon, Mt. Morrison and two intermediate hills.
3)
One of the first performances of each season is the Easter Sunrise Service, a non-denominational service on Easter Sunday of each year.
2)
Red Rocks Park and the camp that housed the men who built its world-famous amphitheater have been awarded national historic landmark status.
1)
There is a stairway that leads up one of the Rocks at the amphitheater and nobody really knows what it was used for. You can watch this drone footage below for a better look at the stairway.