Meet 9 of the wealthiest people in Colorado. 
9. PAT BOWLEN
NET WORTH: $1 BILLION
Pat Bowlen is an American attorney, majority owner, and Chief Executive Owner of the Denver Broncos of the National Football League who has an estimated net worth of $1 billion. Pat Bowlen was born in 1944 in Prairie du Chein, Wisconsin. His father, Paul Bowlen, had become a millionaire in the Canadian oil business. Bowlen got his BA and JD from the University of Oklahoma. Though he had plenty of oil money in his family, Pat became wealthy on his own with a successful law practice in Edmonton, Alberta, Canada. Bowlen also worked as an executive for his father's company, Regent Drilling and as a real estate developer. In 1984, as the Broncos faced bankruptcy under former owner Edgar Kaiser, Bowlen along with his brothers John and Bill and sister Marybeth purchased a majority stake in the NFL franchise for $78 million. One year later the rest of his family joined to purchase the entire franchise. The Broncos then drafted Stanford quarterback John Elway with the first overall pick in the 1983 draft. Elway led the Broncos to five AFC championships in 1986, 1987, 1989, 1997 and 1998 as well as to two Super Bowl victories in 1998 and 1999. The Denver Broncos saw a resurgence in their fan base, began to turn a profit, and had the opportunity to do so because of Pat Bowlen.
8. SCOTT MCNEALY
NET WORTH: $1 BILLION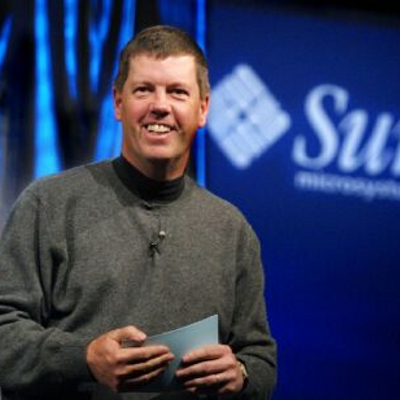 Scott McNealy is an American business executive who has a net worth of $1 billion dollars. Scott McNealy was born on November 13, 1954 in Columbus, Indiana and grew up in Bloomfield Hill, Michigan. He is most famous for being one of the co-founders of the technology behemoth Sun Microsystems. He attended Harvard for his undergraduate degree in economics then earned an MBA from Stanford University. After Stanford, McNealy worked his way to manufacturing director at a company called Onyx Systems. In 1982, a fellow Stanford grad named Vinod Khosla approached Scott, while he was still working at Onyx, about helping launch and guide a small technology business that was to be called Sun Microsystems. The "SUN" in the name was actually a reference to the "Stanford University Network" computer workstation that was developed by Vinod's co-founder Andy Bechtolsheim while they were both graduate students. The company profitable within its first year. McNealy became CEO of Sun in 1984, taking over for Khosla. He would go on to serve as CEO for the next 22 years, stepping down in 2006. The company IPOd in 1986 under the ticker symbol "SUNW", which was changed in 2007 to "JAVA". Sun Microsystems, like most tech companies, experienced a wild surge in business during the dotcom boom of the late 90s and early 2000s. The company retracted in the bubble's aftermath. The stock plummeted from over $100 a share at the bubble's peak in 2001, to less than $10 a share in 2002. Fortunately the company recovered slowly, but surely. In January 2010, Sun Microsystems was acquired by Oracle Corporation for $7.4 billion.
7. THOMAS BAILEY
NET WORTH: $1.1 BILLION
Thomas Bailey's net worth is $1.1 billion dollars which makes him one of the richest people in Colorado. A graduate of Michigan State University, Thomas Bailey subsequently earned his Master of Business Administration degree from the University of Western Ontario. After spending time working on Wall Street throughout the 60s, he relocated to Denver, Colorado in 1969. Once in Colorado, he founded Janus Capitol Group, a mutual fund company. Throughout the 80s and 90s, Janus thrived, and became the fourth largest mutual funds company in the United States. The company began to stumble in the early 2000s. He resigned as CEO in 2002, and in 2004, the company was forced to pay a $262 million fine for its involvement in the 2003 mutual funds scandal. Janus currently manages just over $152 billion in assets for multiple clients around the world, out of offices in seven countries. Mr. Bailey currently lives on Iron Rose Ranch in Colorado where he breeds horses and fly fishes.
6. GARY MAGNESS 
NET WORTH: $1.7 BILLION
Gary Magness' net worth is $1.7 billion dollars. Born in Texas and raised in Montana, Gary Magness attended the Western State College of Colorado, but ultimately dropped out. The son of telecommunications executive, Bob Magness, Gary Magness inherited Tele-Communications, Inc., a cable television company that was purchased by AT&T in the late 90s for almost $55 billion dollars. He now manages lucrative investments in oil, cattle, gas, and water, and founded the production company, Smokewood Entertainment, with his wife, Sarah. Smokewood Entertainment has produced four successful projects to date, including "Tennessee", "Judy Moody and the Not Bummer Summer", a documentary about a tribe in Brazil, and the Oscar-winning project, "Precious". When he is not focused on investments or producing work, he is the manager of Mango Racing, an off-road truck racing team. He also collects vintage cars, and has been working with the tribe featured in the documentary project to help them create a more sustainable lifestyle.
5. PAT STRYKER 
NET WORTH: $1.9 BILLION
Pat Stryker's net worth is $1.9 billion dollars which makes her one of the richest people in Colorado. Currently based in Fort Collins, Colorado, Pat Stryker is the granddaughter, and one of the heirs to the Stryker Corporation fortune. The Stryker Corporation, which was founded in 1941 by Homer Stryker, built its fortune on Mr. Stryker's invention of the mobile hospital bed, and subsequent medical device and medical software inventions. John Browne is the current head of the company. He chose to take it public in the late 70s, and current profits are over $8 billion. Ms. Stryker is most widely recognized for her contributions to liberal political initiatives, and her support of Democratic candidates, especially in Colorado. She has her own charity, called the Bohemian Foundation, which makes sizeable donations to art, education, and community outreach programs. She also owns a winery in Alexander Valley, California, known as Stryker Sonoma, which produces Bordeaux and Zinfandel wines.
4. JAMES LEPRINO
NET WORTH: $3.1 BILLION
James Leprino is a Colorado-based businessman with an estimated net worth of $3.1 billion dollars. The CEO of Leprino Foods, James Leprino took over the family run cheese business in the 50s, and it is now the largest mozzarella producer in the world. Leprino Foods supplies cheese to multiple companies including Domino's, Papa John's, and Pizza Hut, among various other packaged food companies.
3. JOHN MALONE
NET WORTH: $7.4 BILLION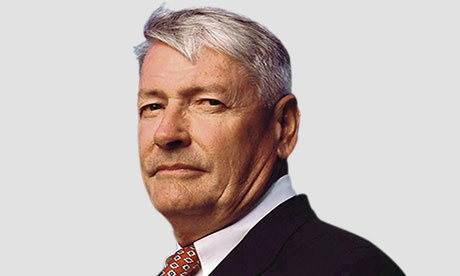 John Malone is an American businessman and philanthropist who has a net worth of $7.4 billion dollars. John Malone was born March 7, 1941 in Milford, Connecticut. He has a B.A. in Electrical Engineering and Economics from Yale University, an M.S. in Industrial Management from Johns Hopkins University, an M.S. in Electrical Engineering from NYU, and a Ph.D. in Operations Research from Johns Hopkins. In 1963, Malone began his business career at Bell Telephone Laboratories of AT&T, working in economic planning and research and development. For 24 years, from 1973 to 1996, Malone served as President and CEO of Tele-Communications Inc. (TCI). Malone is now chairman of Liberty Media, Liberty Global, and Liberty Interactive. As of 2011, Malone surpassed Ted Turner as the largest individual private landowner in the United States, owning 2,100,000 acres of land, most of which is in Maine. In 2000, Malone gave $24 million for the construction of Yale's Daniel L. Malone Engineering Center, named in honor of his father. In 2011, Malone gave the Johns Hopkins Whiting School of Engineering's largest gift ever of $30 million for a new building on Homewood Campus. The building is named Malone Hall. In the same year, he gave the Yale School of Engineering & Applied Science's largest gift ever of $50 million.
2. PHILIP ANSCHUTZ
NET WORTH: $10.4 BILLION
Philip Anschutz is an American billionaire businessman who has a net worth of $10.4 billion dollars. Philip Anschutz is one of the richest people in Colorado. Anschutz began to amass his fortune after buying his father's drilling company in the early 60s. Anschutz then went on to purchase shares in everything from stocks, to real estate, to railroads, to entertainment. He co-founded Major League Soccer and owns multiple teams. He has also invested in family films including, "Holes" and "The Chronicles of Narnia". His company "Anschutz Entertainment Group", or AEG, owns many sports arenas around the country including The Staples Center in Los Angeles. AEG is also one of the largest presenter of live music shows.
1. CHARLES ERGEN
NET WORTH: $17 BILLION
Charles Ergen is one of the founders and chairman of EchoStar Communications Corporation who has a net worth of $17 Billion. EchoStar Communications Corporation the the parent company of the well known Dish Network and has million of subscribers. Originally from Oak Ridge, Tennessee, he is the son of a nuclear physicist, so needless to say brains ran in the family. He believed he was so smart, in fact, that he attempted card counting and was even thrown out of a casino in Vegas… I suppose he wasn't as successful at card counting as he was at founding companies. Dish Network was started in the 1980′s, targeting rural area houses, where cable wasn't as easily accesible. Remember seeing huge dishes in front of peoples houses in random rural places like Colorado? Yeh, that was him. The dishes got smaller, but his net worth got bigger. I think they call that the inverse dish size to net worth rule.