Add these 7 water parks in Colorado to your summer bucket list.
1. Pirates Cove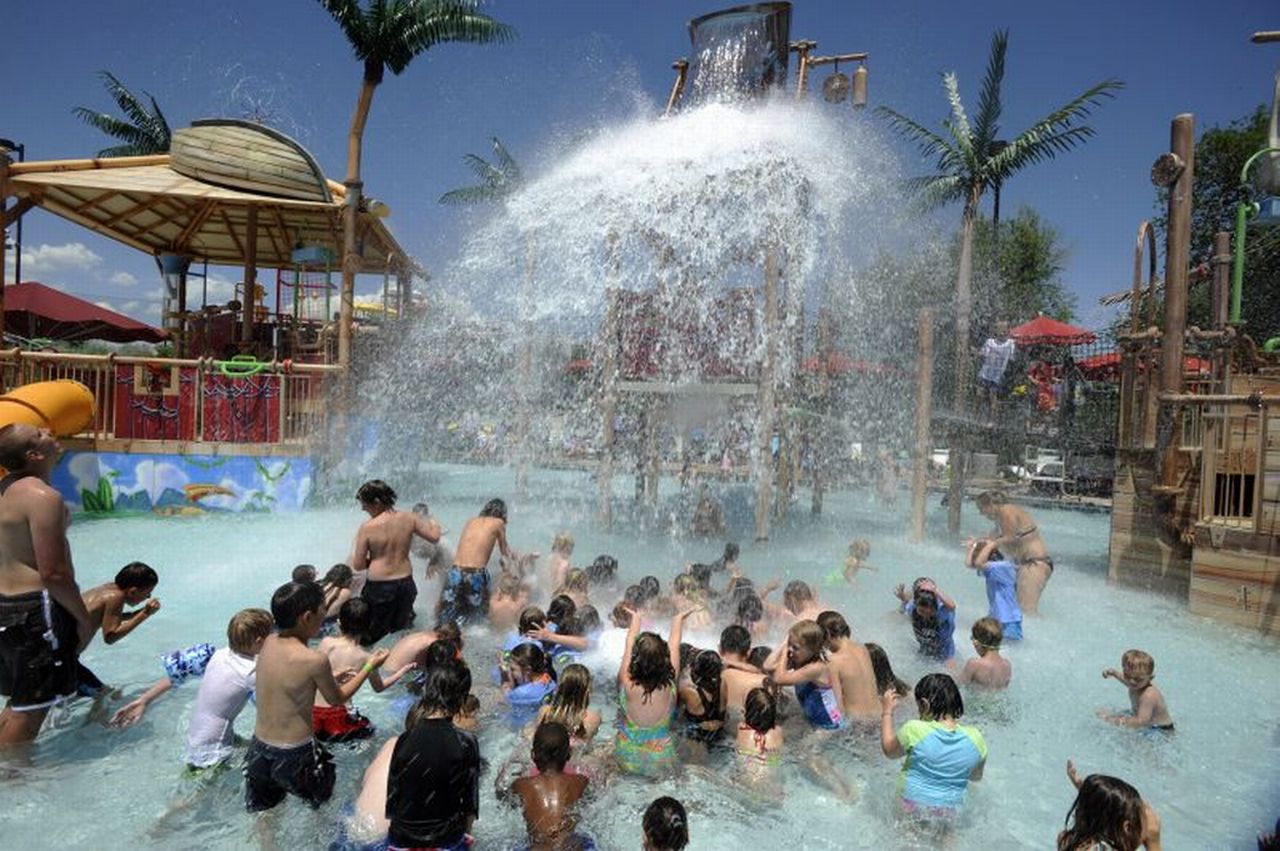 1225 W. Belleview Avenue
Englewood, Colorado 80120
Enjoy some fun in the sun at Englewood's outdoor aquatic facility. Pirates Cove offers a leisure pool with a large play structure, a 25-meter, 6-lane pool, a 35-foot slide tower with three slides, a lazy river, concessions, and more for your summer fun.
2. Splash water Park.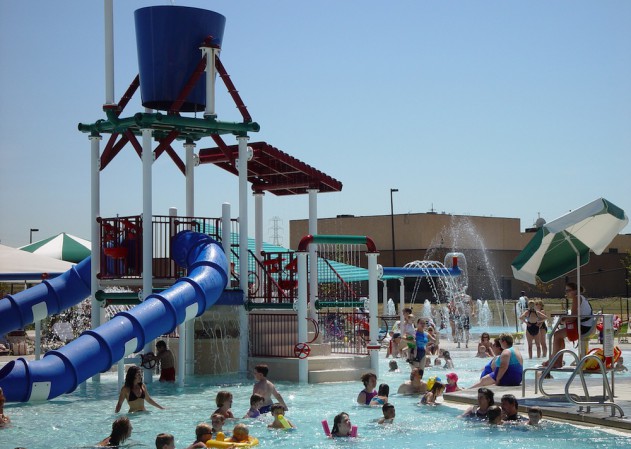 3151 Illinois Street Golden, CO 80401
The Splash at Fossil Trace is open daily from 10:00 a.m. – 6:30 p.m. and is the largest water park in Jefferson County. Our 2014 season is Memorial Day Weekend – August 17, 2014. There will be limited hours of operation August 18 – 24, 2014. All pools will be cleared 15 minutes prior to the facility closing. There's something for everyone at The Splash!
3. Water World
1800 W 89th Ave, Denver, CO 80260
With a slew of water slides and other attractions set against a generous 64 acres, Water World is one of the biggest, and arguably the best water parks in the U.S. and beyond. Dating back to 1979, it is also one of the oldest water parks. In addition to the sheer number and variety of ways to get wet, the park also features some fairly sophisticated and highly unique attractions that combine the storytelling elements of a theme park dark ride (think of Pirates of the Caribbean) with an adventurous water park family raft ride. Its Voyage to the Center of the Earth and Lost River of the Pharaohs truly set it apart from other parks.
4.  Bay Aquatic Park
250 Spader Way, Broomfield, CO 80020
This clean, bright, city-run outdoor aquatic park in Broomfield has loads of fun features: two serpentine slides, a leisure pool with gradual-depth entry, an interactive water-play structure, a single (or double) inner-tube slide, otter slides and a separate toddler pool with a waterfall. The lawn area is good for picnics and the concession stand keeps grumbling stomachs at bay. There are several shade structures, but they fill up quickly so be sure to bring sunscreen.
5.  Island Kingdom Water Park.
2000 Elitch Cir, Denver, CO 80204
This Theme Park boasts water rides that are sure to get you soaked, but Elitch Gardens is two parks in one! Don't forget to check out all the slides in the Water Park for even more splish-splashin' fun!
6. Clear Creek White Water Park
1201 10th St, Golden, CO 80401

7. Old Town Hot Springs
136 Lincoln Ave, Steamboat Springs, CO 80487