Colorado's music scene just keeps continuing to grow as a whole. Check out this months "Top 8 Upcoming Colorado Artists To Look Out For." Check us out every month for new artists out of Colorado.
Ca$h B
This is a success story in the making. Hailing from the beautiful Mother Land of west Africa, Liberia Paul Williams aka CA$H B is a Colorado rapper who is extremely passionate about everything he does including his music. Aside from being a phenomenal producer, rapper, song writter and young entrepreneur. He is an ambitious young man attaining an education to be able to give back to his community. Having been born and raised in a war torn country, CA$H B has learned to appreciate the little things in life. Liberia which is his country of birth has experience civil war for 14 yr ears. As a young child he watched people, family and children have to struggle to survive. That situation instilled in him the values of a survivor. He believes nothing is impossible with hard work and determination. The name CA$H B constantly serves as reminder that success is achievable and "the sky is the limit". He first discovered his love for music back in 2005, as a young guy in middle school he always use music to find inner peace. He moved on becoming a ghost writer and producing hot tracks for upcoming artists. His style of music has been inspired by artists like 50 Cent, Tupac, Biggie Small and Young Jeezy as he can relate to their struggle. Because Ca$h B is so driven he was able to open his home studio in his parents basement during his senior year of high school, constantly cooking up hot tracks and records for himself and others. His break through came when he was asked to open shows for main stream artists like Kidd Ink and Tyga in 2011. Throughout the years he has worked hard to earn everything he owns with no help from any major label. He edit videos, host parties, manage artists and work non-stop. He struggles with two jobs as well as being a full time college student, at the Art Institute of Colorado.
Check out Ca$h B's latest video:
Follow Ca$h B: www.facebook.com/cashbmusic Twitter: @iamcashb
Instagram: iamcashb
www.youtube.com/cashbtv
 Lil' Colorado
You have to respect this mans hustles. Lil' Colorado is an upcoming artists, born in Lamar, Colorado and raised in Pueblo, Colorado. Making a big name for himself in the Colorado music scene, just within a year and a half of him focusing on his career he scored a minor role in Colorado based film "Grit City." He has also released two mixtapes currently Datpiff.com. his first mixtape is titled, "The progress of Lil Colorado" It contains music from when he first started recording to brand new tracks fresh out the lab. His second mixtape is titled " The playerz ball" hosted by DJ W.I.Z Wu-Tangs official DJ. The mixtape is a compilation featuring various artist. He also released his first solo mixtape titled Lil' Colorado "Connected" also hosted by DJ W.I.Z and is available in local music stores and will be available on Itunes coming December 2014. Lil' Colorado is working on mulitple projects at the moment. Currently he is working on a mixtape with Eternal Wutang Killa Beez, they will releasing a music video towards the begging of Jan 2015. And if you thought Lil' Colorado was already doing enough think again. His second solo mixtape is under construction titled "Paid In Full" release date will be the beginning of April 2015. You can expect to hear and see a lot more music, visuals and live performances in the near future. This local artists is just getting started and doesn't plan on stopping anytime soon. Get use to the name , the music and support the moment.
Follow Lil' Colorado: www.facebook.com/lilcolorado.lotown
www.datpiff.com/LilColorado-Truplayerz-Ent-Presents-The-Playerz-mixtape
ZEA AND THE COPPER CHILDREN
If every folk song tells a story, then every folk band holds a tale. This is the story of how Zea Stallings met the Copper Children. Zea Stallings is the golden boy of Soul-Folk. Born into a family of artists and creative minds, Zea began singing and playing music at a very young age. It wasn't until his 8th grade year that he was able to realize the power that music held inside him. Allowing his voice to carry the lead, he soon discovered his soft rhythmic guitar style was not only able to flow effortlessly from his soul, but was also a perfect match to the raw power held in his voice. Forming a few bands and projects throughout his years in school, he moved to LA after graduating high school in search for his musical identity. The troubadour's tale, ended with him returning to his home in Denver and lead him to the Durango Songwriters Expo in 2013 where he met bassist Joel Ashmore, thus sparking a creative fire that would end in the formation of the Copper Children. The multi instrumentalist from Kansas City, Missouri, Joel was no spring chicken when fate decided to bring the two musicians together, and had already achieved quite an impressive musical portfolio. Playing for multiple bands throughout his career, Joel has done three national tours, and gained recognition by winning multiple awards such as the emerald award for outstanding achievement for his work with at risk youth, as well as the Colorado Music Biz Org songwriting contest for an old-school throwback called Blowin' Sunshine. Though he had been around the block a few times, the fire exuding from the young Zea, not only helped stoked the embers that lay burning inside Joel, but coalesced into a blaze onto which only the most symbiotic of relationships could breed. Feeling it his duty to the musical community and truly believing that Zea's sound had to be heard Joel made it his mission to connect him with some of the best sound engineers in Colorado, including Geoff Moriss, to help create what is soon to become their debut album. With the experience and wisdom of Joel, mixed with raw talent of Zea, the Copper Children began with a solid foundation. They knew however, that they would need something else, a zing to add to the classic family recipe. That's when Joel introduced Randy Ricks, the rock star harmonica player from St. Louis, who not only brought an incredible stage presence to the band, but an extra sizzle that could get the dance floor cooking. Playing a few gigs together at local bars and smaller venues, Denver music lovers received the trio very well, and it began to become clear that they had something worth cherishing. It wasn't until they were playing a small New Years party for a few friends that they realized a piece was missing. Like the story goes for many great bands, Joseph Gordon was sitting in front of the small make shift stage, entranced by the band. Feeling the music deep in his bones, he felt he needed to be a part of the sound and that he had to add his own spirit into the mix. Fueled by passion and driven by courage, the young buck asked the trio if he could play a song with them. Taking his seat behind the drum set laying unused and barely seen behind them, the group improvised a couple versions of their songs, adding in the percussion, and mutated into the band that they are today. Finally formed and fully morphed, Zea Stallings and the Copper Children are more then excited to see what the world of music will bring to them. Working on finishing their debut album, as well as, spreading their music throughout the local scene, this talented group is heading for greatness, and developing a whole new sound unlike anything you've ever heard, Soul-Folk. You can check them out this weekend at Lost Lake Lounge. Visit link for details www.facebook.com/events
JRATIC

Rapper Joey Stewart better know as (JRATIC) was born June 19th 1992 In Denver, Co. He always had big dreams of becoming an artist and in early 2013 that dream became real when he got on a track with Dizzy Wright, from the independent record label Funk Volume. After that his motivation and focus became putting on for the city he loves most, Denver Colorado. This Colorado native has the talent and the drive to succeed in this music business with the desire of staying an independent artist. Nothing will hold him back along with his DJ, DJ Neff AKA (Jordan Neff). Expect big things coming from these guys in 2015 and also look out for their upcoming mixtape M.H.P: The Mile High Project featuring rappers Jack Flash, Dizzy Wright and more to be announced.
L-Peez
Porsheia Gillett was born in Hawaii. At just 8 years old she wrote her first song. After that she was sure music was her passion after living in Atl she moved to Denver colorado where she made a promise that she would do whatever it took to be one of the best artist of all time. Now 21 Lpeez is lighting up the music scene making hit after hit with her catchy flow and addicting hooks she has a fanbase that can't get enough! March 7th Lpeez dropped her debut mixtape Better late then never, which couldnt be a better name after 10+ years of work Lpeez its finally here. Getting spins all across the US Atl, new york, california Lpeez is starting, to make her promise a reality. Lpeez first official video ALL I EVER DO has done 1000+ views in its first day! With one mixtape and one video under her belt Lpeez is one of the hardest working upcoming artist and only time will show how powerful her talent is!
MIIKE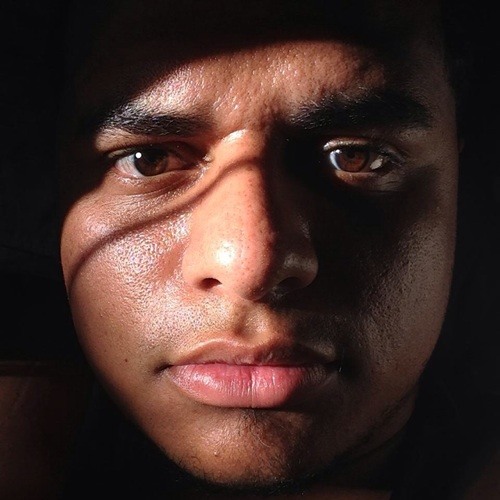 Maintaining integrity is the only rule MIIKE follows when it comes to making music. It allows him to put out a quality product with soul that breaks through the line between underground and mainstream in the "hip-hop" world. MIIKE, an Emcee out of Denver, CO has only been making music for a year and is determined to make his aspirations a reality while being persistent and goal oriented. MIIKE released his first mixtape, titled Room To Grow in December 2012. The music he makes entails a wide spectrum that can catch the ear of any listener. You can expect to get anything from eyeopeners, real life, and just having fun.
Trey G
19 Years young, Treyy G was born In San Jose, CA Where he began his careeer in music at the age Of 8. Starting with the snare drum, he then quickly excelled to other percussion instruments. At the age of 12 he moved to Denver, CO and began rapping and then learned to mix and master tracks a few years later! Rocking his own style of music which he named "Hipdubtro", it consists of hip hop infused electronic music. Charted on Beatport #5 for Beatport's Top 100 Release's on his very first release "I'm So Hot EP". Charted #71 Beatport Top 100 With His Track "Trumpsta" Support From: Afrojack, Chuckie, Markus Schulz, John Dahlback, Westbam, Luminox, Larry Tee, MC Flipside, Mobin Master, Emoh Instead (What So Not), TJR, Ftampa, Far Too Loud, Oh Snap!, Tittsworth, Peking Duk, Jarren Benton, D Realz & Many More! Worked With Artist Such As Dj Blend, Alex Mind, Deorro, Slice N Dice, J-Trick, Peking Duk, JDG, Kraymer, Reece Low.
Don Perion
Being born in 1993, Don Perion is one of the youngest artist's emerging out of his city. Though young, his dedication and hard work ethic has got him placed as one of the music industries quickest growing artists. Don first developed an interest in music at a very young age. He began listening to and studying the music he was hearing and soon wanted to create and move people with his own music. At the age of 14 he began writing and recording songs under the rap name "Fatal". In September of 2010, when Don was only 17; he decided to take his music to the next level and started up his own record label. Though young, Don was creating an amazing momentum of hype surrounding him and his music. He began signing other local artists to help them get their own name established as well. With Don receiving over 1,000 email submissions a month with artists wanting to get signed, this helped gain Don Perion a massive amount of attention both locally and nationally and established his name as a movement in the music industry. He took advantage of this and began hosting concerts while opening for major acts anytime they would come though Colorado. In March of 2011, Don P. was performing at his first big show as an opening act for 1017 Brick Squad member, OJ Da Juiceman. Just five months after Don Perions first show, he was contacted by Brick Squad CEO Mack Drama and was offered a management contract by the Atlanta-based label, which he accepted. In doing so, Don Perion was this 1st artist to get the attention from a well known label which major artists under its roster. Don Perion was first released to the world by Brick Squad with his self-produced hit single, "My Story" whiched featured Brick Squad Monopoly artist Haitian Fresh. In August of 2012 Don Perion chose not to renew his contract due to creative differences. Since then, Don Perion has maintained the contacts he got while signed and has continued to network with some of the music industries most respected artists. By associating with artists like Cory Gunz, Mims, Twista and to have backing from legendary artists like Missy Elliott, Don has created a name for himself out of a city with no connections to the music industry. Don Perion is currently working on his second mixtape, "The Wait Is Over" which he will be including many large features and will be releasing independently. His new single, Now & Later is on VEVO and available in stores everywhere. At only 21 years old and with growing success we are sure to see a lot more great things from this young mogul.