According to U.S. News & World's report of the best places to live 4 cities in Colorado are ranked in the top 5.
Boulder, Colorado.
Denver, Colorado.
Austin, Texas.
Colorado Springs.
Fort Collins, Colorado.
U.S. News analyzed the 150 most populous metro areas to find the best places to live. To make the top of the list, a place had to have good value, be a desirable place to live, have a strong job market and a high quality of life. For more information on how we rank, read the Best Places to Live methodology.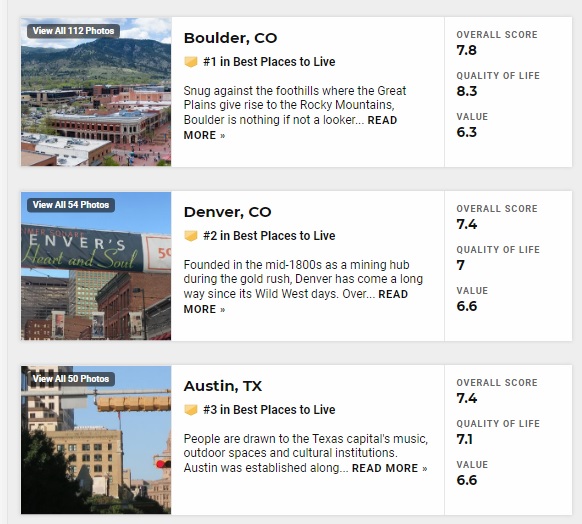 Source: realestate.usnews.com/places/rankings/best-places-to-live