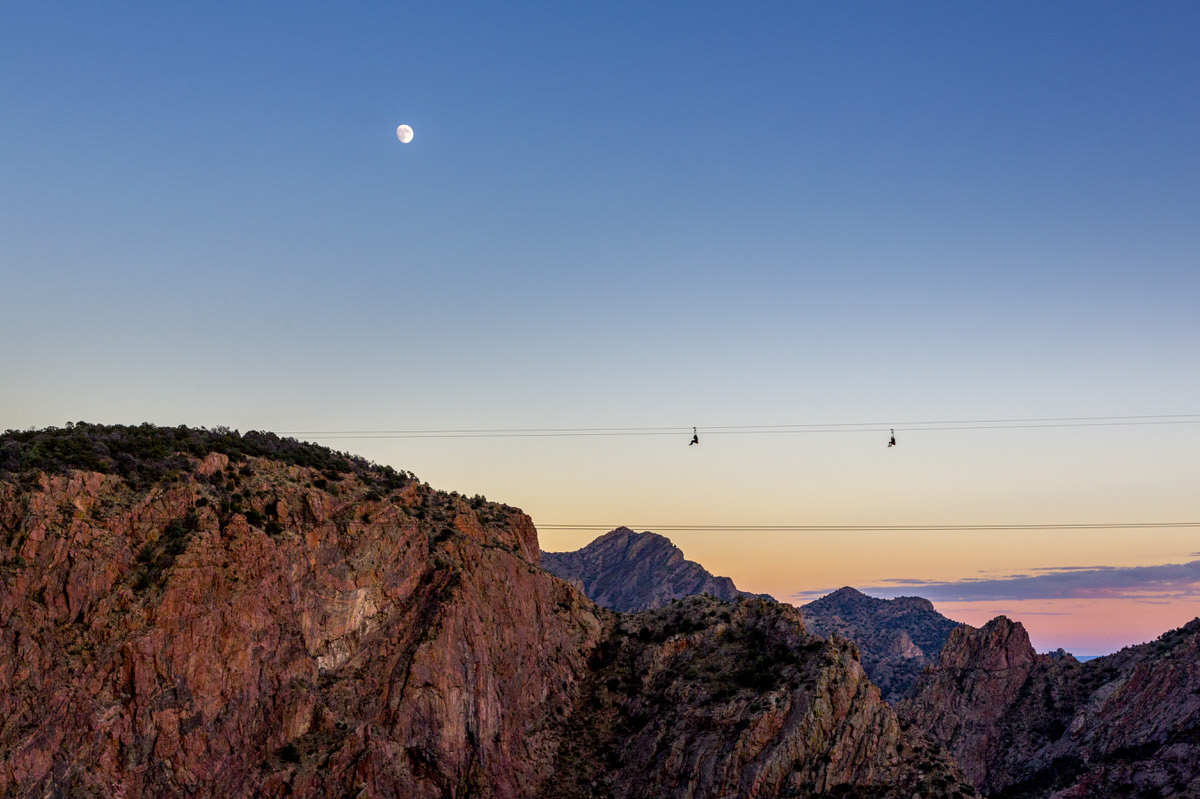 Will guide you along a thrilling and exhilarating adventure that races across the Royal Gorge plateau or near the Arkansas River where you will have classic Colorado views of the adjacent 14 thousand foot peaks of the Sangre De Christo mountain range and the surrounding area. Along the tour you will be able to take advantage of easy paced hiking trails where your guides will teach you about the areas local history and terrain. A few of the trails takes you along Colorado's historic Stage Coach road, a place where the settlers long ago forged their way through Colorado's untamed and Wild Western landscape.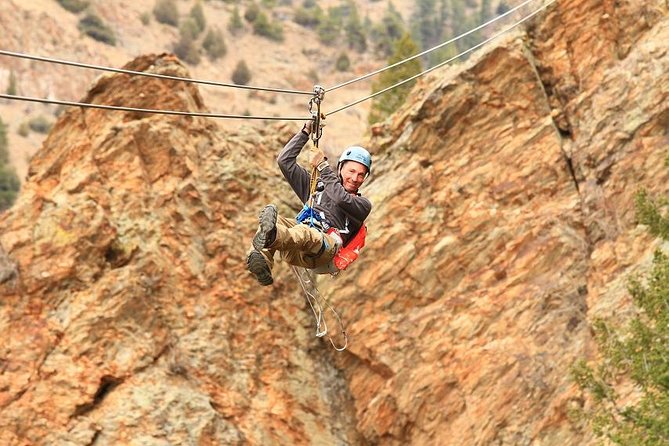 Soar above the canyon's old growth pines and ravines on a thrilling cliffside zipline adventure in Idaho Springs, Colorado. Breathe in the fresh mountain air as you zip from ridge to ridge along six separate runs at speeds of up to 30 miles (48 kilometers) per hour, and take your pick from other activities such as a jungle bridge and a cliffside free fall. Your tour includes safety equipment and all taxes and fees. Soak up the mountain scenery on an Idaho Springs zipline adventure An activity-packed tour ideal for adventurous nature lovers Safety equipment provided, so you can enjoy your tour worry-free Choose from multiple times to easily fit this activity into your schedule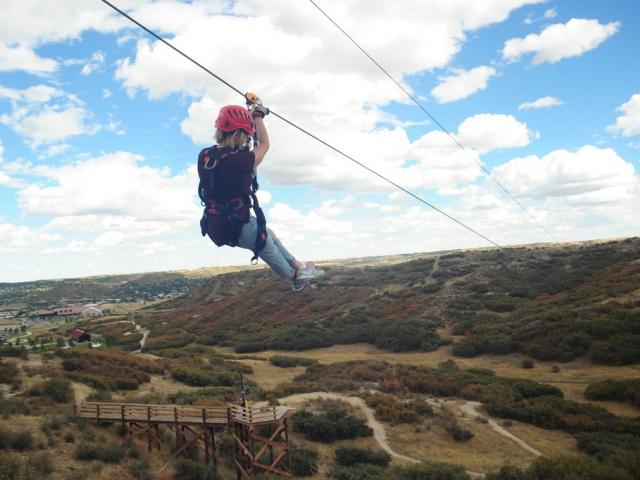 A Colorado Zip Line Tour featuring 10 thrilling zip line soaring over one and a half miles of smooth, fast cable. You will fly along at speeds of 50 mph on some of Colorado's fastest and longest cables. Your adventure ends with an amazing 1500′ dual race line. Prepare for amazement!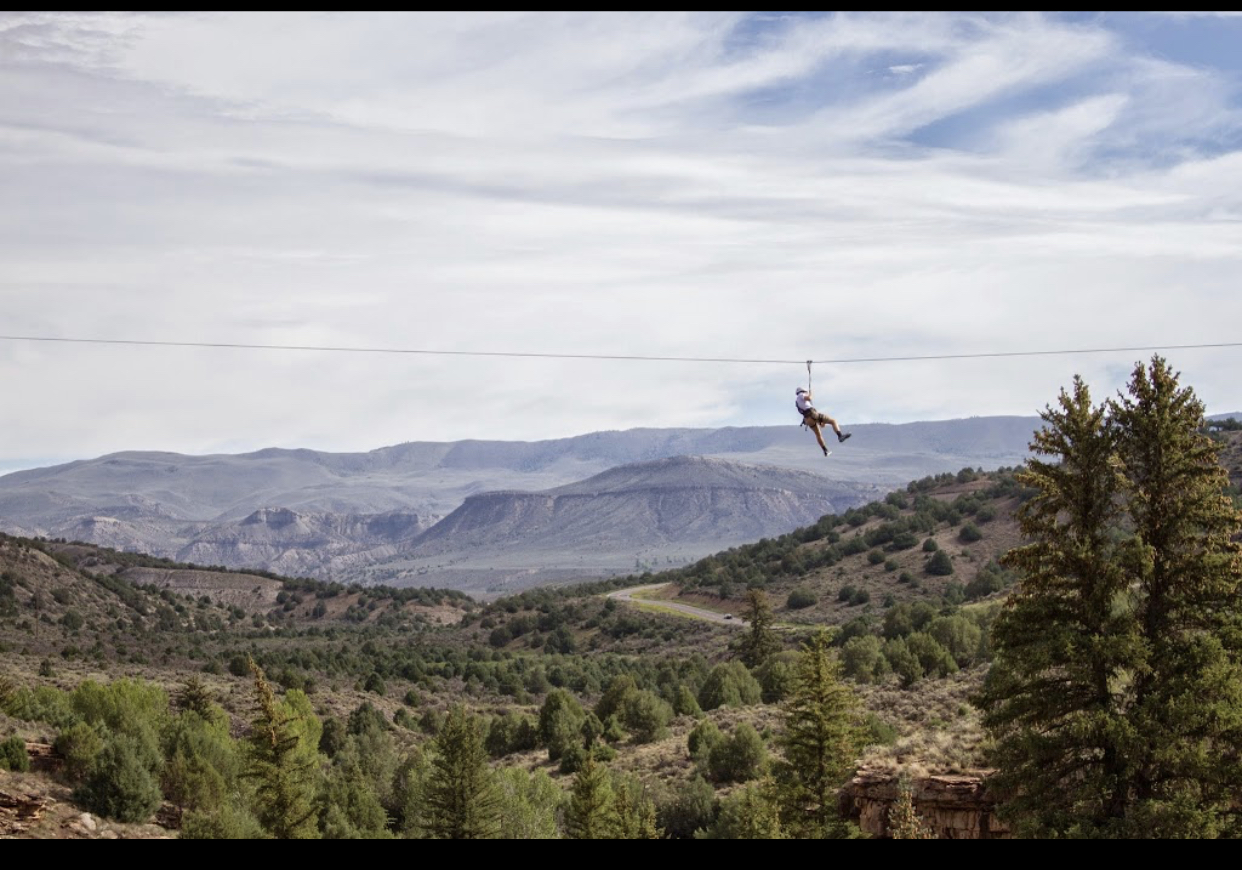 Our attention to detail, unparalleled safety equipment, enthusiastic guides and incredible Colorado scenery just minutes from Vail and Beaver Creek make this experience a must for Vail Valley guests from ages 2 to 92. Join us to see firsthand why Travel + Leisure calls Zip Adventures one of "The World's Coolest Zip Lines".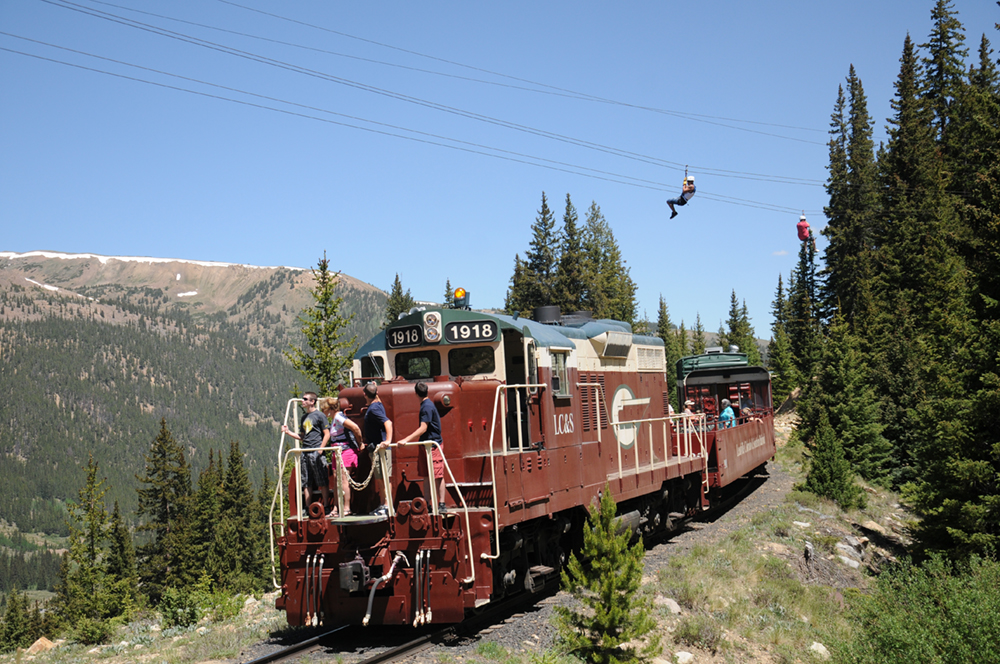 OPEN NOW, 6 ZIP LINE SECTIONS, all with DOUBLE CABLES for safety; OVER 8,000' feet of zip lines at the Top of the Rocky Mountains. After check-in at the Base Camp at our 2,500 acre Private Preserve, board the 6 ton MONSTER TRUCK, a comfortable 4-wheel drive van up to the first zip line departure deck at 11,200 feet. The shuttle vehicle used will depend upon trail conditions and number of guests booked for the tour time.
Enjoy spectacular panoramic views of Mt. Elbert and Mt. Massive, two of the tallest peaks in North America from the deck of our Yurt. See some of the old historic patented gold mines on the property as well as possible wildlife sightings. We are the only zip line in the world to fly over a running Train