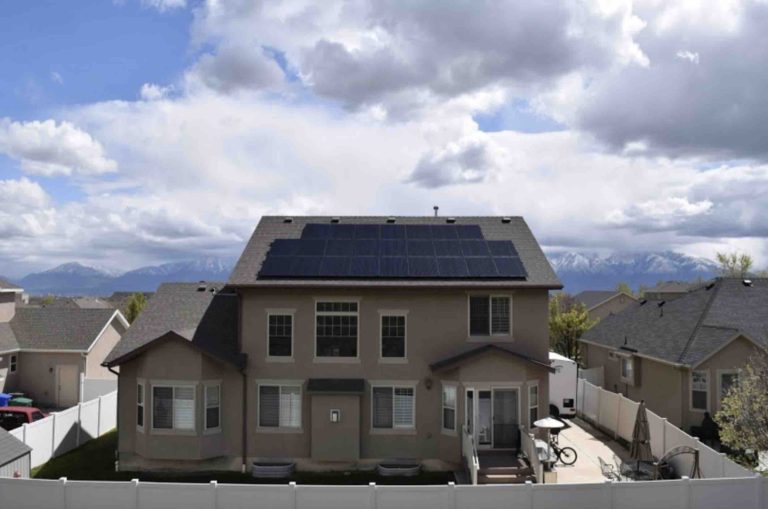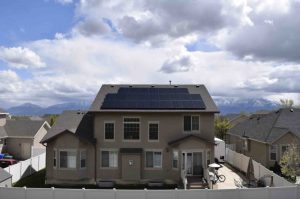 Install solar panels
Colorado gets 300+ days of sunshine. Installing solar panels on your property is one sure-fire way to raise its market appeal. The most significant advantage of using solar energy is that it reduces or eliminates the cost of powering your home.
Source: Lessar Energy
Improve the outdoor space
Everyone loves beautiful outdoor areas, and that includes your potential home buyers. Colorado is the perfect place to relax and spend time outdoors. The skies are clear, the air is fresh and nothing beats relaxing in your own private outdoor living space. Quality landscaping can really make the difference for a home in Colorado.
Replace your window coverings
Blinds, shades or shutters with motorization capability gives your home a modern edge. Especially shutters as they are custom built for your home, and are often featured in real estate descriptions as a major selling point.
Source: Denver Custom Blinds
Repaint the property
Nothing revitalizes a property like a good paint job. The best part is that it's affordable. You can decide if you want to repaint the whole property or just some rooms.
Remodel the kitchen
The kitchen is one of the focal points whenever people consider buying a home especially in Colorado, and many times it's a deal breaker. If significant changes like installing new surfaces are too much for you to handle, consider settling for upgrading to modern appliances instead.
Parting Words
As much as it's essential to improve the value of your Colorado property, do not overdo it. You have to consider location and other factors before going all out to renovate your property. Adding expensive upgrades to a property in the low-income neighborhoods is not always a good idea because prospective buyers may not be willing to purchase it at a price that'll enable you to recoup your expenses.