During his first-ever strongman competition in 2011, he decided to compete. He has never been the strongest or the biggest guy in the gym, but he's confident in his ability to conquer and adapt, so he believes that he'll be successful in this endeavor. 2018 saw his chance to acquire his PRO designation as a strongman, and he is currently ranked 4th strongest in the United States.
On 12/11 Professional Strongman and Colorado Native, Adam Geiger will be attempting (and setting) the world record for Atlas Stone lift.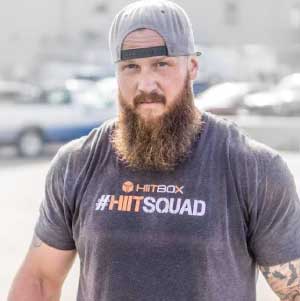 Adam Geiger, a professional strongman, and Colorado native will try (and maybe set) the world record for the Atlas Stone lift on December 11th 2021. He is attempting to beat the world record for a single lift of more than 452 lbs. He's a Coloradan with an exciting up-and-coming story. In 2015, he opened the Hiitbox Gym in Brighton, which he founded.
Marijuana Use With Athletes – Adam Geiger Pre and Post Workout Regime
Pre and post-workout, Gelato Cake and Lemon Haze are among his favorite cannabis strains. Mental hurdles can be removed by taking a pre-workout pill containing cannabis. Another method cannabis could be used to increase physical activity is to aid recovery after workouts.
Inflammation of the muscles is caused by the release of chemicals known as cytokines. This causes the muscles to ache the next day. Cannabis may reduce inflammation, but the mechanisms through which it does so may be opposed. When it comes to cannabis' psychoactive ingredient tetrahydrocannabinol (THC), the study discovered that it stimulated both pro-and anti-inflammatory cytokines, even though CBD, a non-psychoactive component, lowers pro-inflammatory cytokines. Alternatively, CBD may alleviate the pain of aching muscles, while THC may also have a role in both the prevention and initiation of the pain. THC appears to help with pain management in some studies, which could aid in the healing process.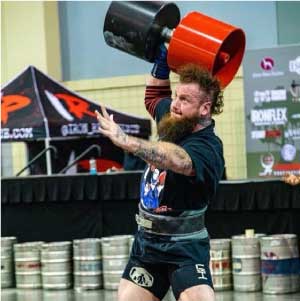 Combining the two will create an anti-inflammatory and muscle relaxation response that provides a unique and beneficial effect. It can increase circulation, thereby decreasing recovery time, essential for preventing injuries by keeping your muscles strong and flexible enough to support your postures and movements.
Neuromuscular improvements are required to experience favorable impacts on your nervous system, which is also related to increasing strength. You can now lift greater weights, so you'll gain muscle mass due to this improved strength. As a result, you should be able to observe changes in your appearance in the mirror.
As our strength improves, we can efficiently transport oxygen throughout our bloodstream because it is directly tied to cardiovascular health and endurance. Exercise-induced increases in mitochondrial mass are essential for enhancing aerobic performance, allowing us to engage in physical activity for more extended periods.
Building muscle can also help increase your insulin sensitivity, which will help you maintain a healthy blood sugar level and prevent diabetes. Marijuana is currently being utilized to manage pain in people with cancer or those recovering from dementia. Therefore, it is highly recommended for those who have a strained mental state due to their physical condition.
Come on out and support this Colorado Native!