Turns out In-N-Out Burger isn't the only cool food spot that recently opened in Denver. A month and a half ago, another part of town welcomed a new venue – a tacos-n-tequila bar called the Agave Shore.
Let's start by saying that the place is not what you would expect to walk into when you walk down the Five Points neighborhood. Agave Shore features a Caribbean-inspired interior, with beach-bar swings, bright elements of decor, and very engaging staff – making it feel like a quick (and relatively inexpensive) getaway, on whatever day of the week you may need it.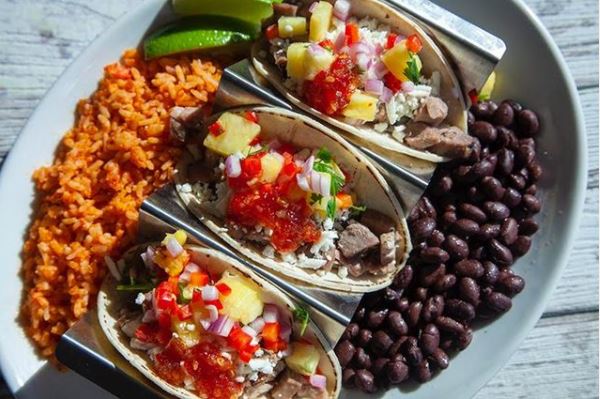 Open for dinner on Tuesday-Sunday and closed on Mondays, Agave Shore serves a wide range of tequilas and a good selection of tacos to complement it. Tuesday's are the days to visit them, if you see a lot of tacos in your future, or if you plan on covering the bill for a group. Every Tuesday from 5-9 pm, Agave Shore offers $2 tacos and $5 tequila shots. If patio and live music are your jam – then Wednesday's s are the days to keep in mind. If you feel a craving for tacos, tequila, or for the company on a Friday or a Saturday – on these two nights, Agave Shore keeps their doors and bar open until 2 am.
The rumor has it that Agave Shore will be hosting a big water party outside their venue at the end of July. $30 will get you an all-you-can-drink pass and either a wet time or a fun time watching.
Does it sound like this might be your new go-to? Follow @agaveshore on Instagram to stay tuned in for more upcoming specials and events. Whoever said that money doesn't buy happiness – forgot that money could buy tequila, and that's the same thing.