When it comes to food, the United States is a melting pot for amazing dishes thanks to the plethora of cultures calling the U.S. home.
There are plenty of foodie lists around the internet and at times even done by your local news outlet. The Manual – an online site offering a way of a more "engaged life" from style, culture, food and drink- has curated a list of its top 25 restaurants in America. Making the list was Denver's own, Bar Dough.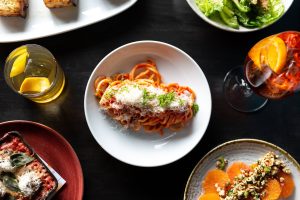 The outlet had this to say about the restaurant:
"In fairness, we could probably do an entire list of fantastic Italian-affected restaurants in the states. Denver's Bar Dough is another, built around the small plate wonders of chef Russell Stippich. There's a great happy hour outfitted with a great drinks program, but it's dinner where the chef's talents truly come to the fore. Come for the burrata and stay for the prosciutto and mushroom pizza, bucatini amatriciana, and squid ink tagliarini."
With such a great review we had to get to know Denver's own Chef Russell Stippich, whose been in the industry since 2010.  Stippich first got his start at Frasca Food and Wine in Boulder (who by the way has won a Michelin Star) before becoming a top chefs in the state.
"It means a lot to me and the whole Bar Dough team, it is a huge honor to share that space with so many great chefs and restaurants. It is always great and humbling to be recognized for the hard work we all put in everyday," says Stippich to #ImFromDenver
Between a Michelin Star and being one of America's top rated restaurants, Stippich is a visionary with big plans for the future.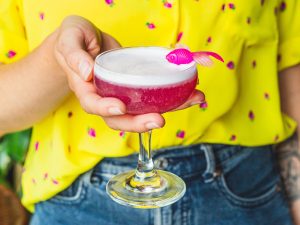 "I hope to have continued to grow as a Chef, cook tasty Italian food, and work to train the next generation of Denver chefs to continue to push the Denver and Colorado hospitality community forward."
Bar Dough is an Italian restaurant, according to its website it "has an elevated take on traditional cuisine in a cozy neighborhood setting." Where "acclaimed chef Russell Stippich's menu of inventive small plates, traditionally prepared meats and fish, handmade pasta & wood fired pizza has drawn rave reviews locally and nationally. Our Italian inspired cocktails, craft beers and Italian wine list have been carefully curated and will appeal to the most discerning palates."
If you haven't experienced Bar Dough, you can look over the delicate menu or opt for the chef's favorite "the summer vegetables, amazing farm cucumbers, calabrian chili crema, pickled onions. Spicy, salty, acidic, all the things I want in life."
They're located at 2227 West 32nd Avenue Denver CO, 80211.