Tenants of a Colorado trailer park say they received an unsettling pre-election notice this week bearing their landlord's name.
"Please understand IF Joe Biden is elected as our next President, everything you do and have to pay for will change completely," read the notice. The notice said that taxes, utility rates, gasoline and grocery prices would rise.
Then came more threatening language: "This also means YOUR RENT will be increased to cover these expenses. Most likely, rent would DOUBLE in price!" The notice said that if President Trump were re-elected, there would be no rent increase for two years. Mr. Biden holds a comfortable polling lead over Mr. Trump in Colorado.
Juana Hernandez, whose parents have lived for about 10 years at Pagel's Trailer Park in Fort Morgan, 80 miles northeast of Denver, said in an interview on Thursday that the notice had been rolled up and stuck in the fence of their $280-a-month lot.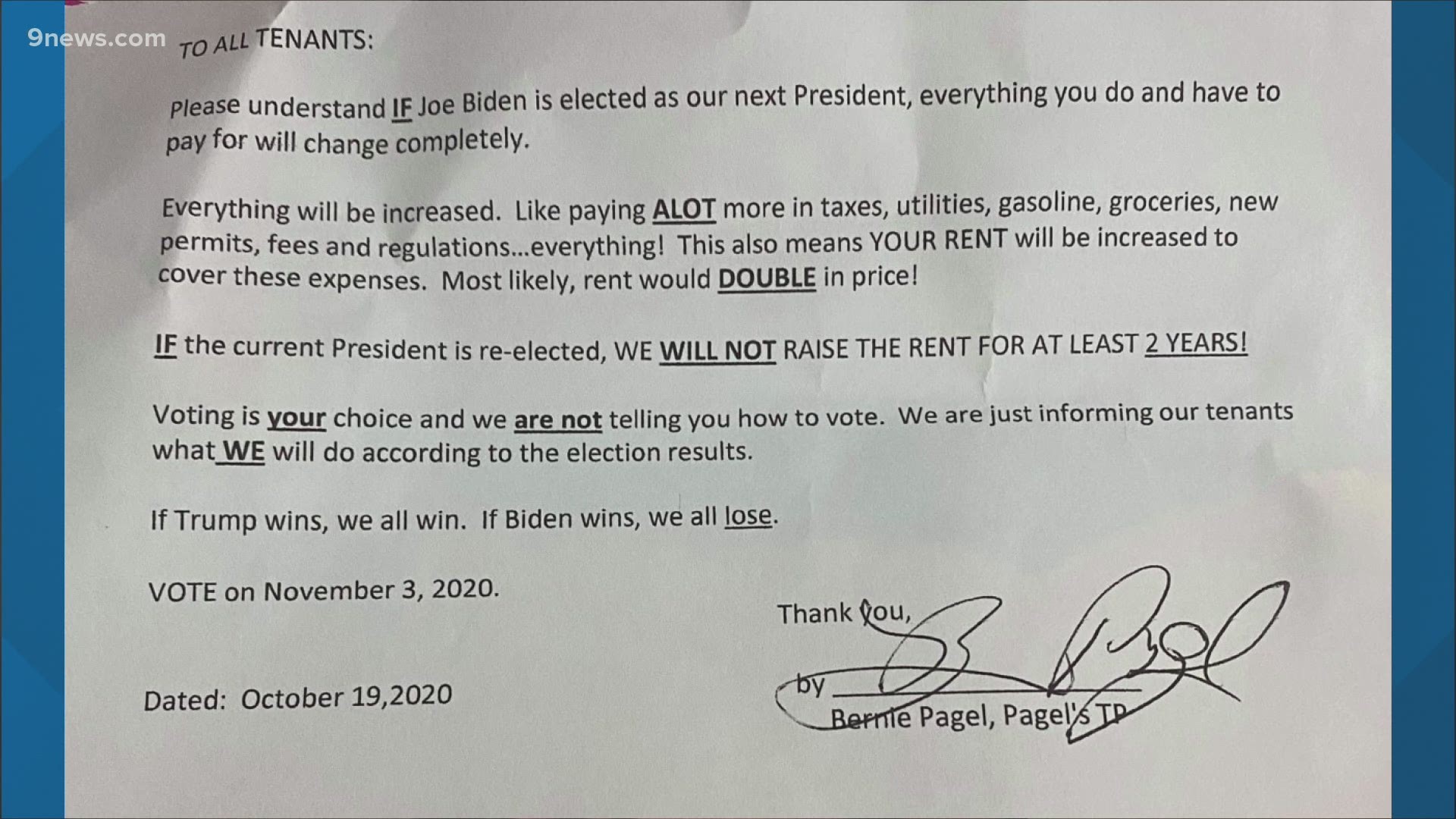 Source: www.nytimes.com