This week, the art collective sent an email with the subject: Save THIS Date for the Denver show. Within the body of the message is the text "Commit To Memory August 3" along with a graphic of what appears to be an elevator or robotic robot whose doors open to reveal a car resembling a hovercraft and the word "Gyre."
The message adds "Commit this date to memory. Remember this day. Remember to remember." when viewed on a browser.
A flyer, tacked to a pole, was also posted by Meow Wolf on its Instagram account, adding to the mystery. It reads "Used Shrimp Memories Wanted. Call To Donate Now. 855-GIV-MEMS."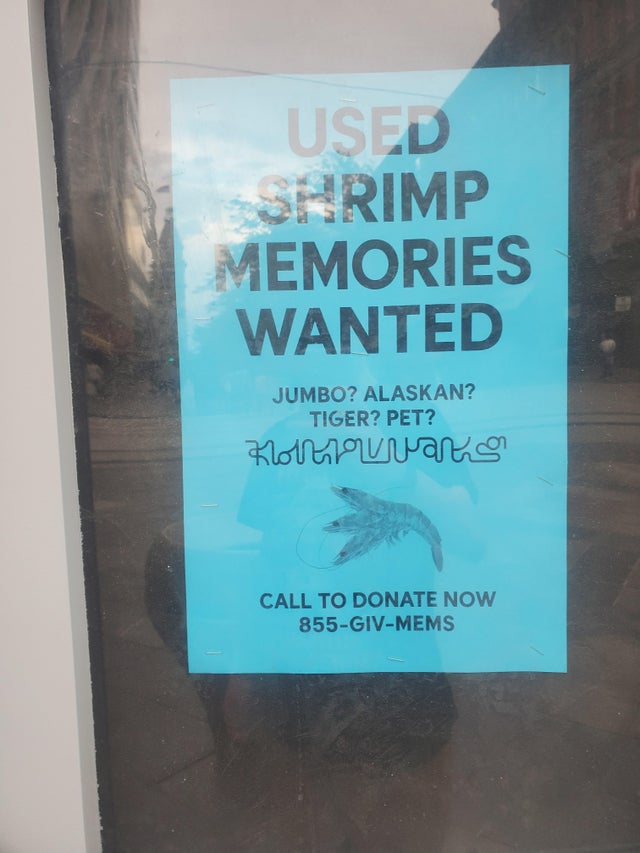 In addition, there are billboards. Fans have been spotting them all over Denver that seem to have cryptic messages in a language no one can read.
There is still a Denver page on Meow Wolf's website that lists the studio as "Coming in 2021" and we've been told the studio should open this fall, but Stay tuned to Remember August 3, maybe we'll learn more about the space then.