First, know that it needs to be a zero judgment-free zone!
Professional organizers work with clients to decide what they want to keep, get rid of, store, or tidy up. Our main goal at Sorted is to create a functional way of living for families so they can focus on spending time together. This is done through authentic relationships, honest feedback, and genuine care for helping our clients achieve a functional way of living.
It all starts with a consultation, where the organizer meets with the client and discusses areas within the home they want to focus on, organize and make functional. From there, the professional organizer and client discuss the budget, expectations, and the overall project.
Now the fun begins!
Your professional organizer gathers your materials and begins working. At Sorted, we work through a three-step process:
-Sort and Minimize
-Organize
-Make Functional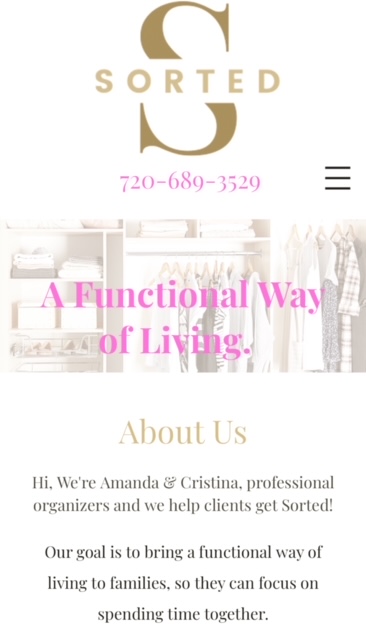 A final walk thru after the project is complete is a great way for clients to ask questions about their new systems, and for the professional organizer to explain how these systems will create a functional way of living.
Prices for a professional organizer can vary from a few hundred dollars to a few thousand, depending on location and scope of work. So what does your money go towards? The materials-canisters, racks, labels, and labor; many professional organizers charge an hourly rate.
At Sorted, we discuss with our clients exactly how organizing their life and home should be considered a long-term investment.
Because let's be honest. Life is so much easier when it's put together, and everything is in its place.
For more information or to schedule a consultation visit www.sortedfunctionalliving.com
🤍Amanda & Cristina
-The Sorted Gals-