Happy Fall!
This Pumpkin Centerpiece has a lot of different meanings for me. One of my best friends that I have known for half my life just moved from Colorado to GEORGIA… and every morning on the way to work, we would talk to each other while we drove into our offices ( that just so happened to be right next door to each other). She would always greet me when she would answer by saying "Good Morning, Punkin!".  So, this… this DIY Pumpkin Centerpiece is my little ode to her and my favorite season of the year!
Love you TDubbs! 
Supplies you will need: 
1 Pumpkin
1 Floral Foam Block (carved to fit inside the pumpkin)
1 Large piece of cellophane wrap
An assortment of fresh or artificial flowers and greenery
Once you pick out a nice round pumpkin, evenly cut the top off and scrape out the insides. Save the seeds for roasting! You can find a delicious recipe for Pepitas here on one of my favorite recipe blogs!
After the innards have been removed, follow these photo instructions to place the cellophane and the floral foam block inside. Carefully poke the flowers and greenery into the foam block. Have fun and get creative!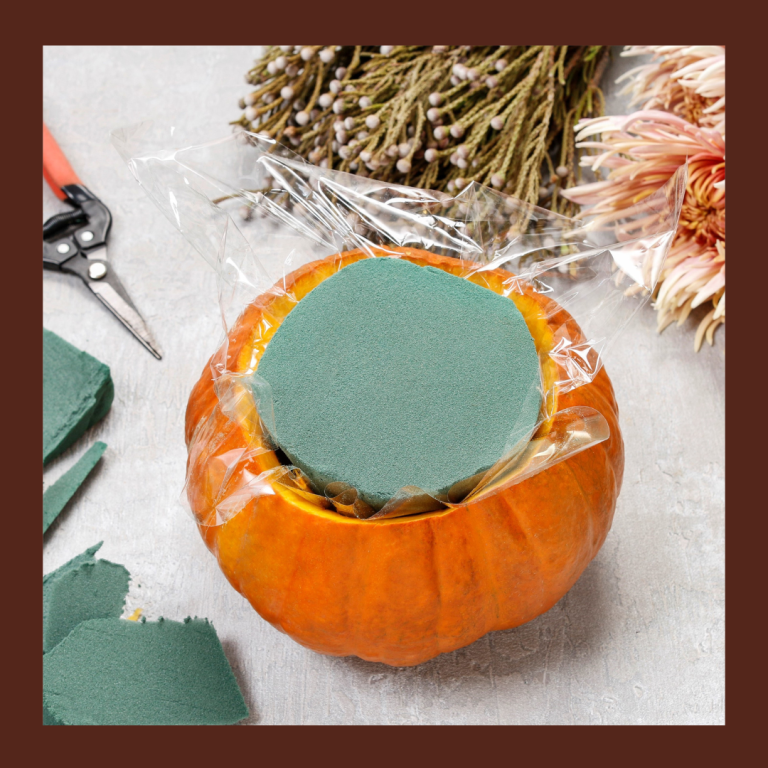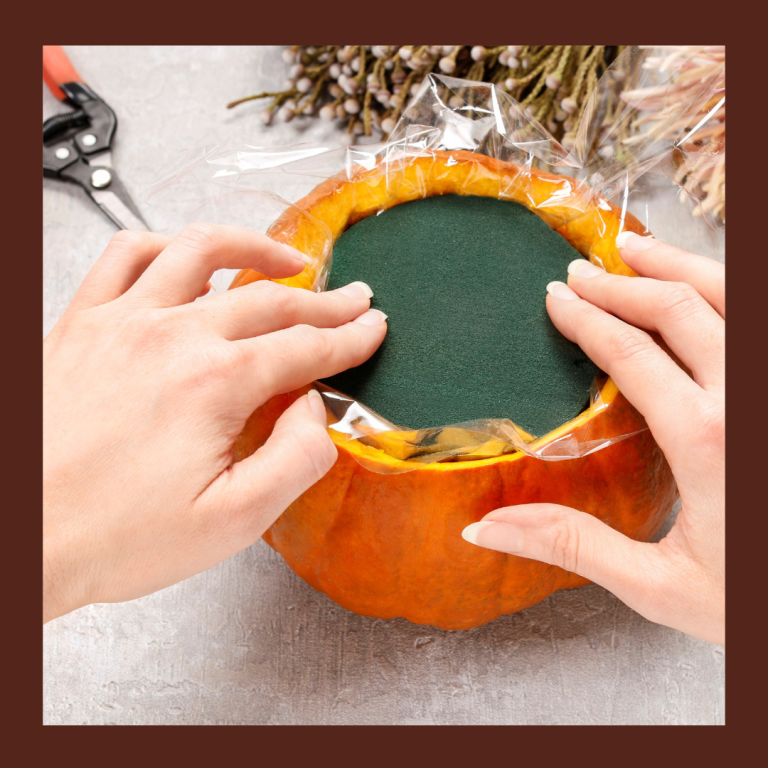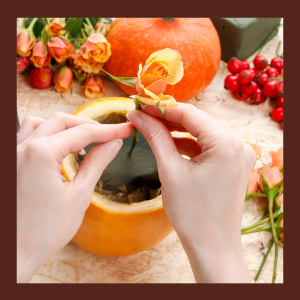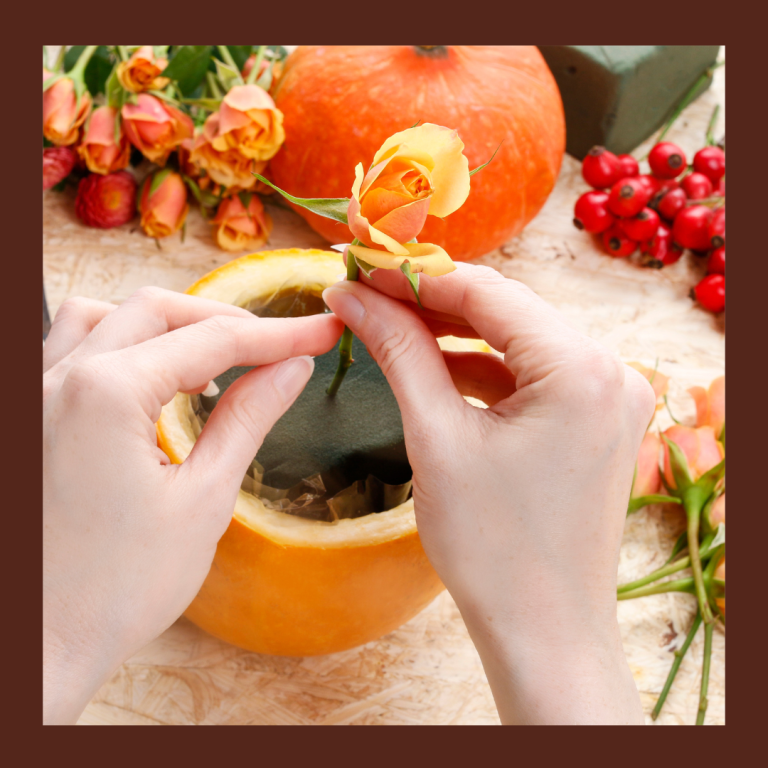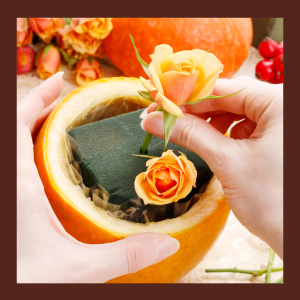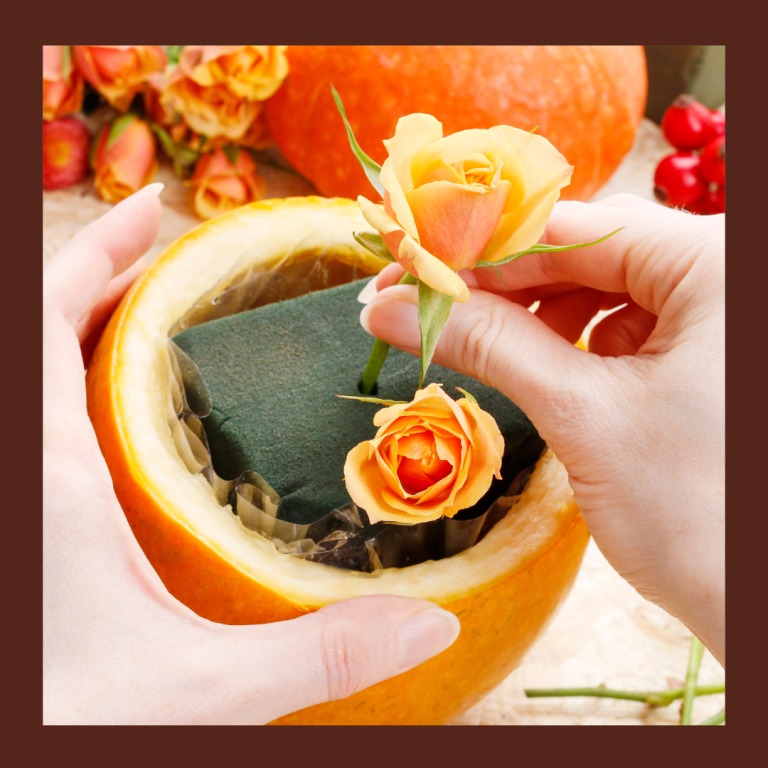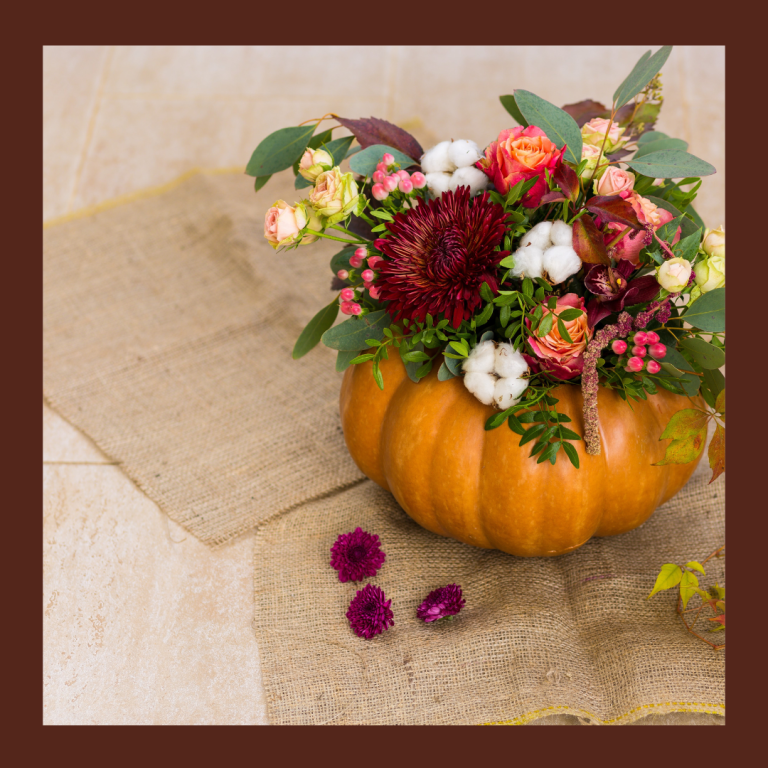 Enjoy! xoxo – Leah