It's not exactly the most PC map out there, but the Judgmental Denver Map is circulating around social media and getting plenty of attention.
The map plays off stereotypes that may be familiar to locals.
Instead of identifying cities and destinations like Stapleton or Cherry Creek, the map refers to the places Gay-Pleton and Cougartown.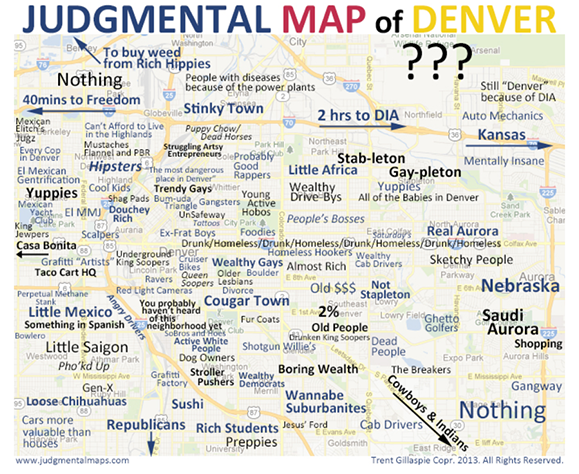 Source: FOX 31