Labor Day Weekend in Colorado is an exciting time for families. Labor Day Weekend in 2021 is shaping up to be spectacular with events like Labor Day, Cherry Creek Arts Festival VIP, and Estes Park Labor Day Arts & Craft Show. Get outside this Labor Day Weekend and enjoy the beautiful state of Colorado! Labor Day Labor Day is Monday, September 06, 2021. Labor day is a federal holiday in the United States that honors labor unions and the working people of America. It celebrates workers' achievements and commemorates their contributions to society.
Events are happening all weekend long for Labor Day Weekend! Cherry Creek Arts Festival VIP The Cherry Creek Arts Festival (CCAF) takes place on Saturday-Sunday, August 31st -September 6th, 2021, with an impressive list of arts & crafts exhibitors from across Colorado and surrounding states participating in this event at Denver's famous shopping destination: Cherry Creek Shopping Center.
Admission to the event is free, but an RSVP ticket will gain you expedited entry into the shopping center as well as access to some exclusive artist areas that can only be accessed by those who have
RSVP tickets.
Estes Park Labor Day Art & Craft Show
The Estes Park Labor Day Arts & Crafts Show traditionally marks the end of mountain summer days and kicks off the beginning of autumn revelry in this community at Rocky Mountain National Park entrance. This outdoor show historically has 100+ vendor booths and three food trucks in beautiful Bond Park, in the heart of Estes Park. Featuring only handmade works of art from jewelry to metal sculpture, fiber arts, paintings, and ceramics.
The Taste of Colorado is happening this weekend at the 16th Street Mall! The event will occur this Saturday and Sunday from 11 am – 7 pm and Monday from 11 am – 7 pm. This end-of-summer celebration will include outdoor performances by local musicians, dozens of food vendors, an arts and crafts marketplace, and a kid's zone! Admission to the festival and concerts is free!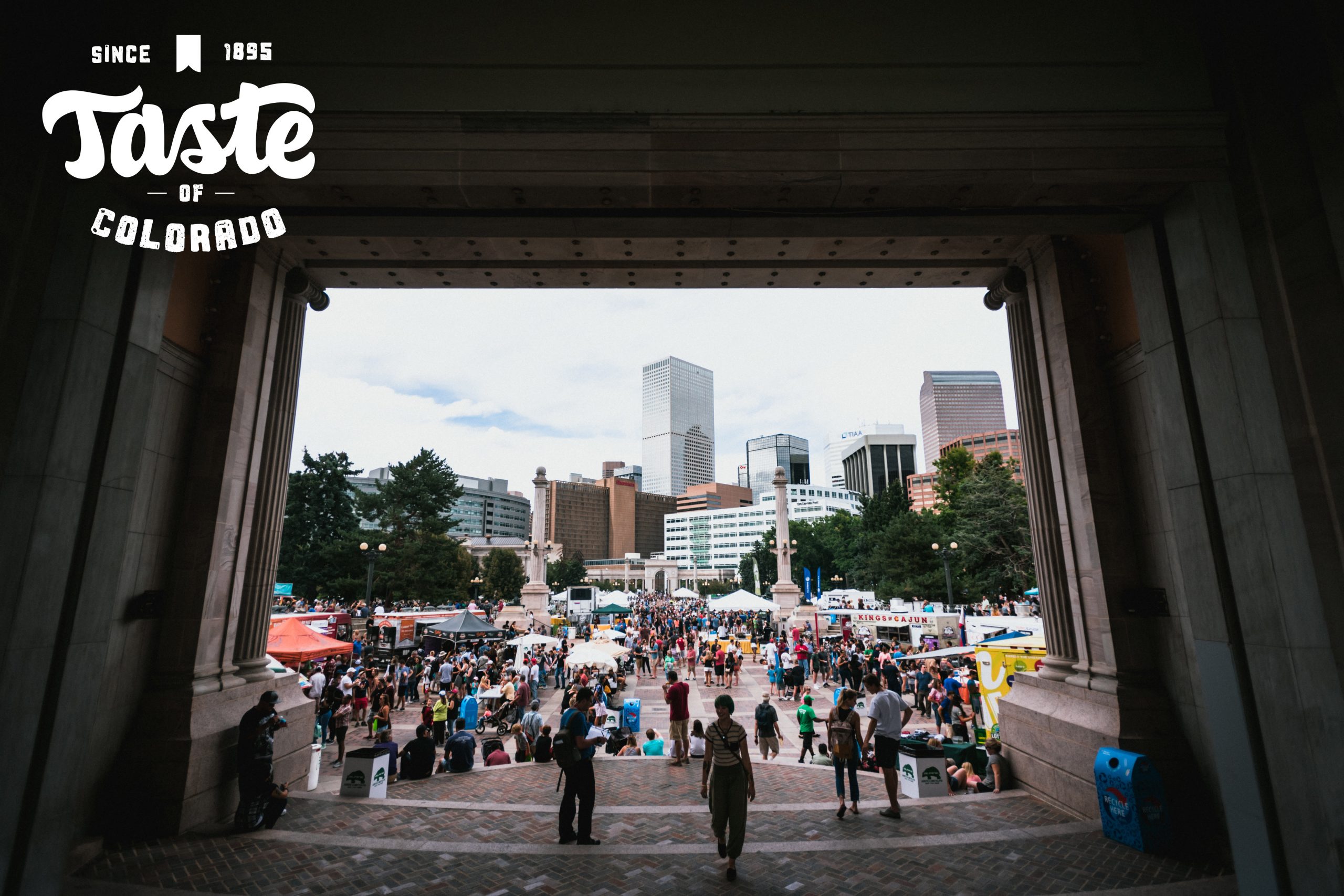 Below is a list of featured events and activities in Taste of Colorado: