In Colorado, a special highway was constructed in the late 1880's, called the Million Dollar Highway, also known as the San Juan Skyway. There are few drives as beautiful in the country as this one.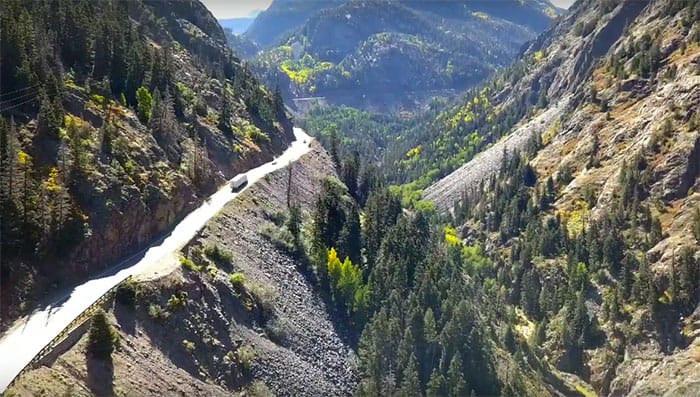 The road will be in front of your left for a while, and you will have an amazing view to your right (let your passenger take a look. Pay attention to the road). There are no guardrails or shoulders on this stretch, so do not swerve off the road!
As you drive through Durango, Silverton, and Ouray, you are met by jaw-dropping views after breathtaking views. Million Dollar Highway is a cut made out of the side of a mountain. The drive is one of the most scenic in the United States.