2023 is already off to a great start in terms of Denver's hospitality and art & culture scene. With plenty of exciting new restaurants popping up at the end of last year, we can't wait to see what type of eateries the city has in store for us this year. From The Greenwich, to Corinne Restaurant, 54thirty Rooftop, or Work & Class, Denver has something for everyone. But if there's one restaurant that we're most excited about this year, it's got to be Casa Bonita, the iconic re-opening that everyone is talking about! Whether you're looking for elevated classics or laidback eateries with a twist, there are plenty of flavors and cuisines available in Denver. Here are 5 that are on the top of our list this year, from Tom's Starlight to Molotov Kitschen, so get ready for some delectable dining experiences!
Where: 6715 W Colfax Ave, Lakewood, CO 80214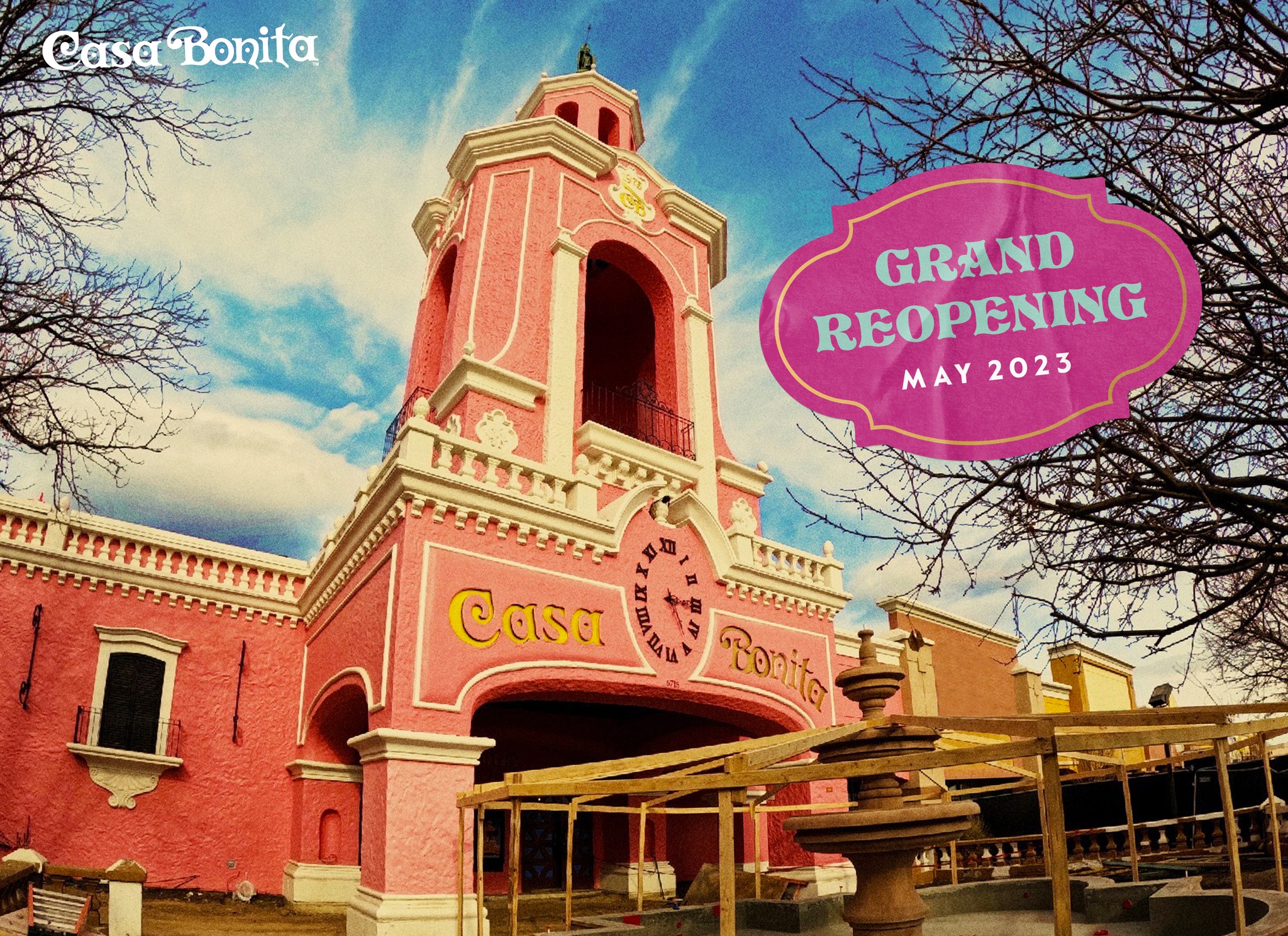 It's official – Casa Bonita is reopening in May 2023! After two years of closure, the iconic Mexican restaurant will be back in business. South Park creators Trey Parker and Matt Stone made the announcement in December, and executive chef Dana "Loca" Rodriguez has been hard at work creating a new and improved menu for the grand reopening. We can't wait to experience the same nostalgic atmosphere with a modern twist. Denver, get ready for an unforgettable opening!
Where: 601 E Colfax Ave, Denver, CO 80203
Tom's Diner, a historic landmark on Colfax Avenue in Denver, Colorado, has been given new life as Tom's Starlight. Built-in 1967 and listed on the 2019 National Register of Historic Places, this iconic diner is now a tropical-themed restaurant with a beautiful interior and patio. Not only can you enjoy delicious dishes for dinner and brunch on the weekends, but also take advantage of their happy hour specials which include $5 glasses of wine. Don't miss out on this little piece of Colfax history that has been transformed into one of the best new cocktail bars in town!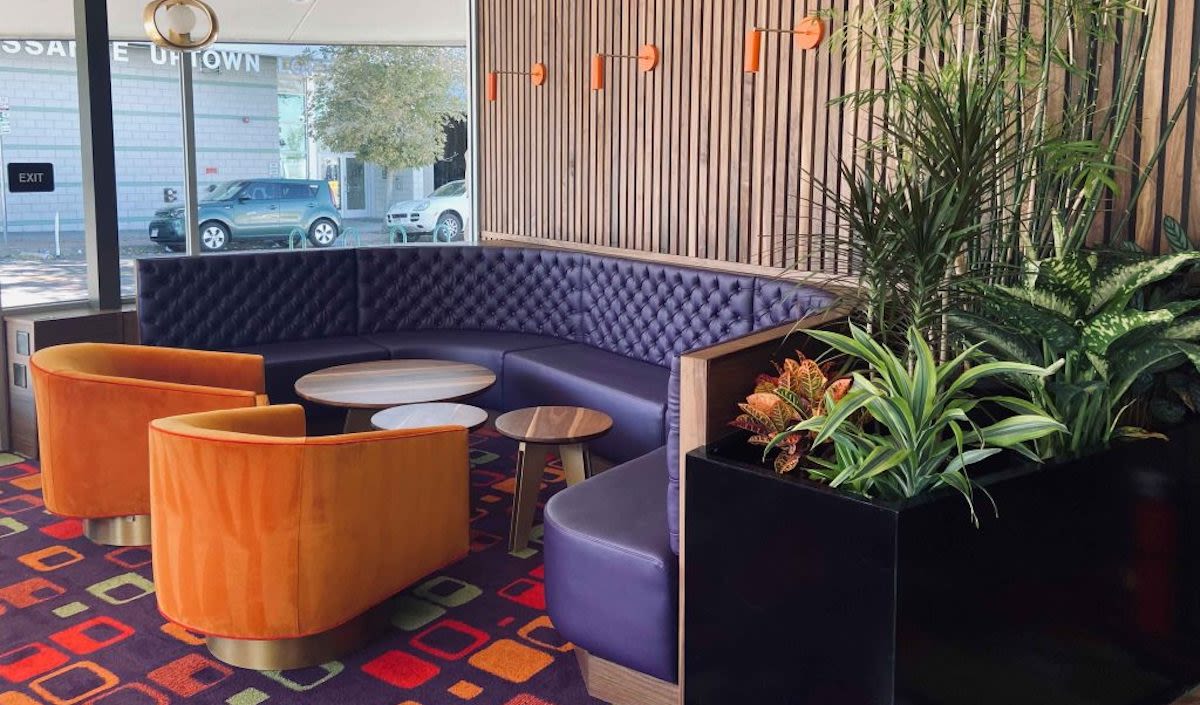 Where: 3333 E Colfax Ave, Denver, CO 80206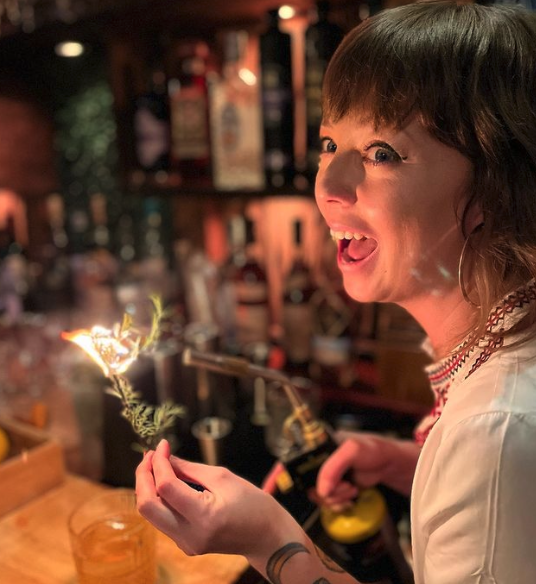 We are so excited about the opening of Molotov Kitschen + Cocktails, a new restaurant concept from Bo Porytko (Rebel Restaurant, Misfit SnackBar) and Jareb Parker (Middleman). Located in the former To The Wind space on East Colfax Avenue, Molotov is serving up mischievous takes on traditional Eastern European food. Signature dishes include Pierogi, Borscht, and Rutibaga Latke, all with a unique twist. Don't forget to try their signature cocktail – the Molotov!
Where: 4337 Tennyson St Suite 300, Denver, CO 80212
Kelly Whitaker, the James Beard-nominated chef behind acclaimed restaurants like The Wolf's Tailor, Basta, Bruto, and Cart-Driver, is now bringing his latest concept to Denver. Hey Kiddo is located on Tennyson Street and offers Asian American dining with a walk-in-only system. K Town Fried Chicken, Oysters, Half Lobster, and Pork Belly are some of their most popular dishes, along with plenty of vegetable options. In the back of the space is Ok Yeah, a small but intimate cocktail bar with 16 seats that serves hand-crafted signature drinks at a reasonable price point. With such an established reputation for excellence in the culinary world, we can't wait to see what Kelly Whitaker has in store for us next!
Where: 233 Clayton St, Denver, CO 80206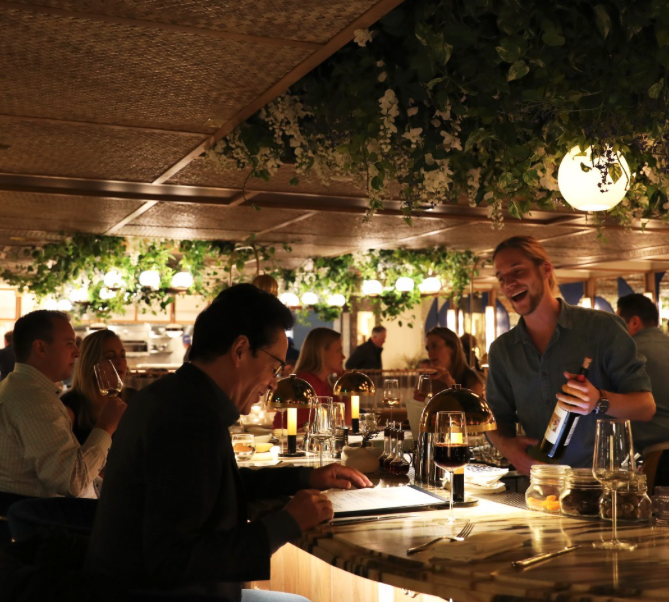 Kini's, a Greek restaurant in Denver, is quickly becoming a favorite among locals. With its lush green decor and wood and light blue accents that call back to the summer evenings of coastal beach towns in Greece, Kini's offers Mediterranean food and cocktails without the expensive price point of an overseas trip. Dishes may be a bit pricier than other restaurants, but the quality of the food has made it worth it for many diners. Be sure to try their Flaming Kasseri Cheese, which is served on fire, as well as their delicious fish dishes – both are typical of beach towns in Greece.