Denver, also known as the Mile High City, is a beautiful place to enjoy the outdoors, thanks to its many parks, stunning skyline views, and the nearby Rocky Mountains' Front Range. One of the best ways to take in the City's beautiful scenery is to dine outside, and Denver has many tasty restaurants with attractive outdoor patios.
 If you're a foodie looking for great restaurants to visit in Denver or just out for a night of drinks with friends, this list of the best patios for eating and drinking outside in Denver is for you.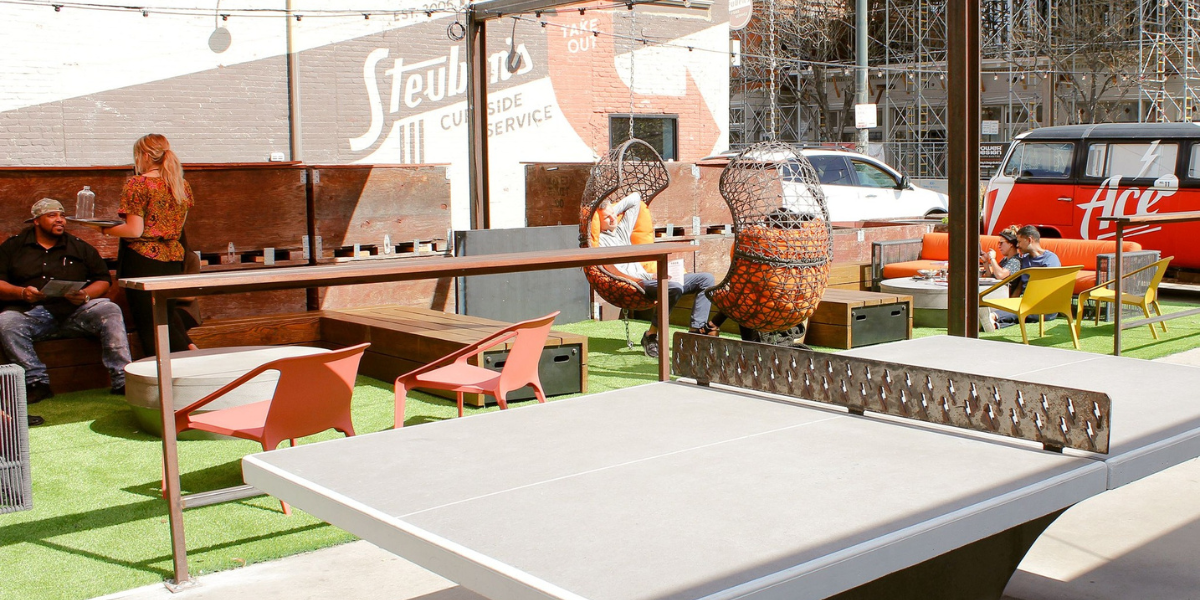 Ace Eat Serve is a unique restaurant in the City's Uptown neighborhood. This stylish eatery offers delicious Asian-inspired dishes, refreshing cocktails, and an enjoyable patio area with table tennis games for guests.
 Ace Eat Serve's outdoor area is perfect for soaking up the Colorado sunshine while indulging in their famous dim sum brunch or sipping on a refreshing cocktail in the evening.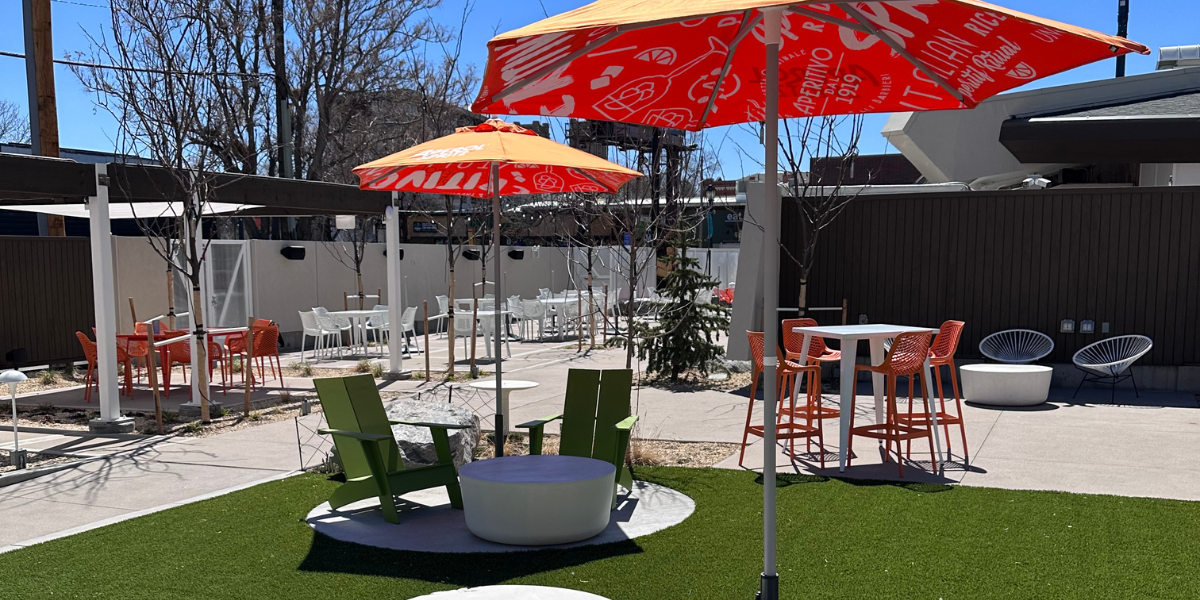 Tom's Starlight is a new addition to the dining scene in Capitol Hill, Denver. This establishment is unique due to its exciting history – Tom Messina ran the 24-hour Tom's Diner in this Googie-style building on East Colfax for twenty years. When he nearly sold it in 2019 to developers, the community launched a petition to get a historic designation for the building. Messina eventually got on board, reimagining the space as a Palm Springs-inspired cocktail bar.
The outside area has been transformed into a Capitol Hill oasis as part of the restaurant's makeover. This area used to be a parking lot, but now it boasts an artificial turf-covered lawn area, fire pits, tiki totems, private cabanas, fountains, and more. Tom's Starlight allows you to enjoy the beautiful Denver weather while savoring their delicious cocktails and classic American dishes with a twist. It's the best place to relax with friends and have a great time.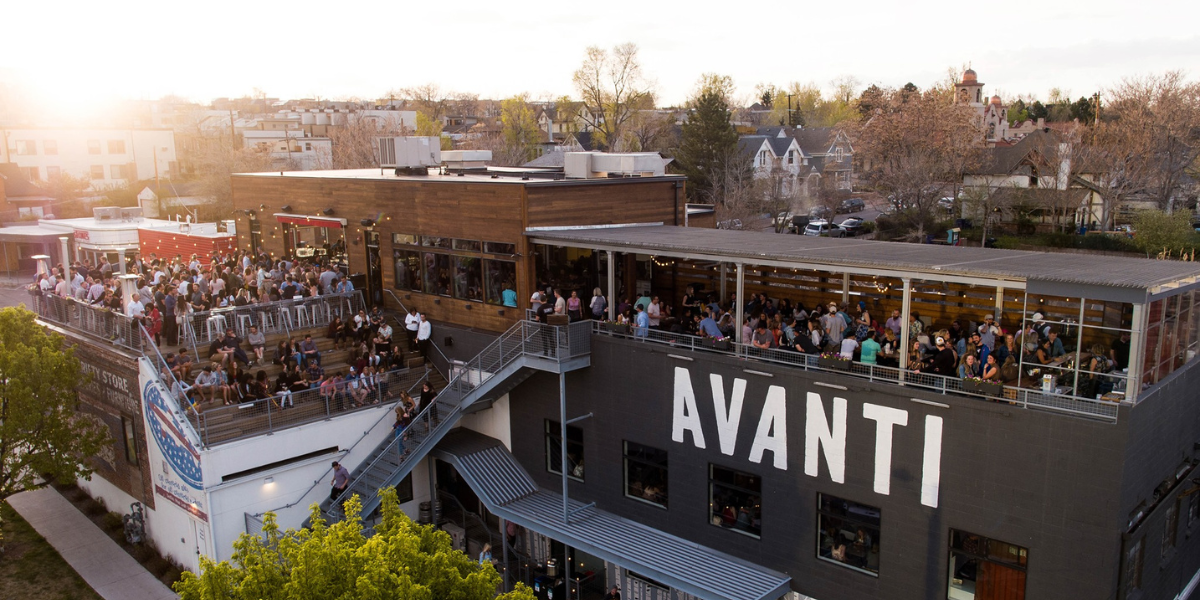 Avanti Food and Beverage is a modern food hall in the Lower Highlands area of the City, offering unique and tasty food options from multiple restaurants under one roof.
Its outdoor patio offers a beautiful setting for enjoying brunch or lunch, with colorful patio umbrellas, comfortable seating, and great city views.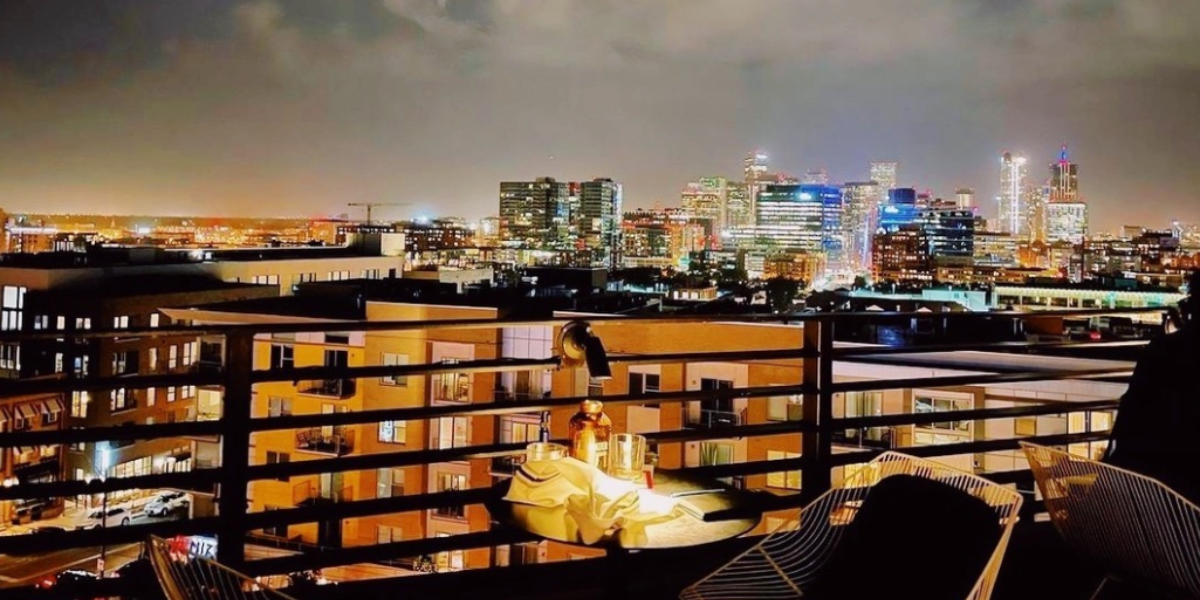 Located in the LoHi neighborhood of Denver, El Five offers guests breathtaking views of downtown and the mountains beyond.
The diverse culinary traditions of the Eastern Mediterranean inspire the food and drink menu. It is as delicious as beautiful, making for a perfect afternoon or evening experience under the Colorado sunshine on their stunning rooftop patio.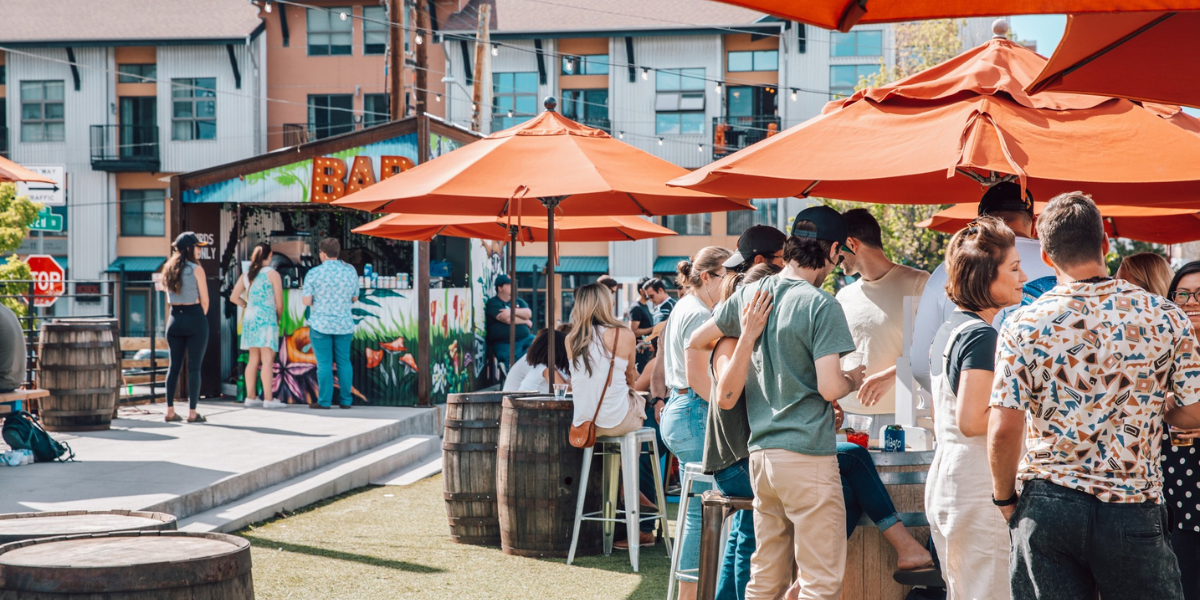 Improper City is the place to be if you're hunting for an ideal neighborhood hangout spot in the RiNo area. It's a casual bar that offers a diverse drink menu, locally brewed beers, live music, and delicious food. Its outdoor patio is perfect for catching up with friends, sipping on a beer, and enjoying a quick eating bite.
Denver has some of the best outdoor patios for eating and drinking, with beautiful scenery, delicious food, and refreshing cocktails. Make sure to visit one or all of these top-rated restaurants to experience the Mile High City fully.