The housing market is getting tighter, and it's hurting buyers. With the median home sale price at $361,225 last month, up by 16% from one year ago, according to data, we may be living through one of the most challenging eras — ever– for home buying. Real estate agents are feeling the pressure, too: In a recent survey on tight inventory levels in some markets, 84% of respondents said they were having trouble finding homes for their clients to buy.
Buyers appear to be having a tough time, with asking prices rising by another ~$11k last month (bringing the year-over-year increase to $22.37) and more than half of homes on the market in most markets seeing bidding wars driving up sale prices above list price at least some of the time. Pending home sales are increasing again, too, though not as much this past summer compared with one year ago (likely due in part at least partly to supply constraints). Still, buyers need all their energy these days if they're going to get into a new house before winter sets in!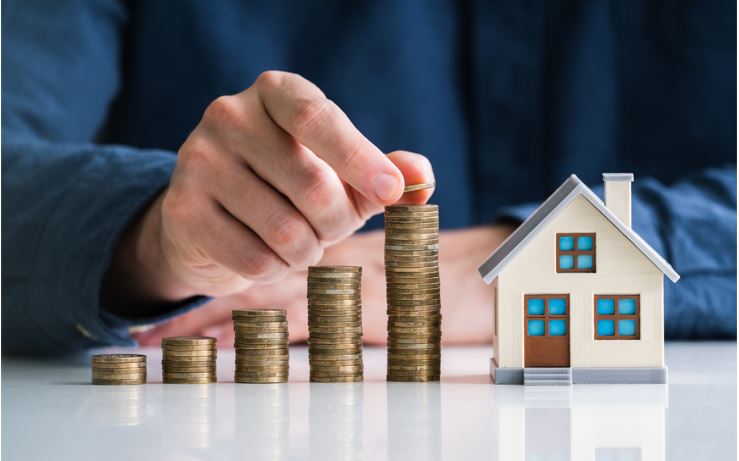 Get preapproved for a mortgage.
There's no time to waste in a competitive market, and mortgage preapproval will communicate that you're a serious buyer. Before beginning your search, reach out to a lender and let them know you're interested in financing. After collecting your employment history and income information, the lender will provide a letter indicating that you are preapproved for a maximum loan amount and interest rate. Preapproval doesn't guarantee a loan, but it qualifies you for financing as long as all of the documents you provided are accurate. You can learn more about preapprovals here.
Get home-price information.
One of the most important factors in a competitive market is knowing what homes are selling for and how much you can afford to spend on your dream house. Real estate agents know these things better than anyone, but they're also busy! If you don't want to bother them with questions, many realtor websites like Redfin offer access to historical sales data (i.e., sold comps), along with information about neighborhood amenities and school zones. It's worth spending some time learning how this tool works so that when it comes time to make an offer, you'll be ready with accurate figures from day one–no matter where or when showings happen: large open houses, evenings, weekends; etc.