5. HOTEL COLORADO
Glenwood, Springs
Numerous 19th-century lodgings swarm Colorado, but not many can say they were converted to a hospital during World War II, which hosted as many as 500 injured military personnel in its chambers, nor can they boast of giant ovens in their basement, supposedly once used as crematoriums for the dead. But alas, the Hotel Colorado in Glenwood Springs can say just that, and more. Its ghostly reputation is also attributed to the spirits of the area's Ute Indian inhabitants, who frequented the hot springs before their untimely exile. Learn more at hotelcolorado.com.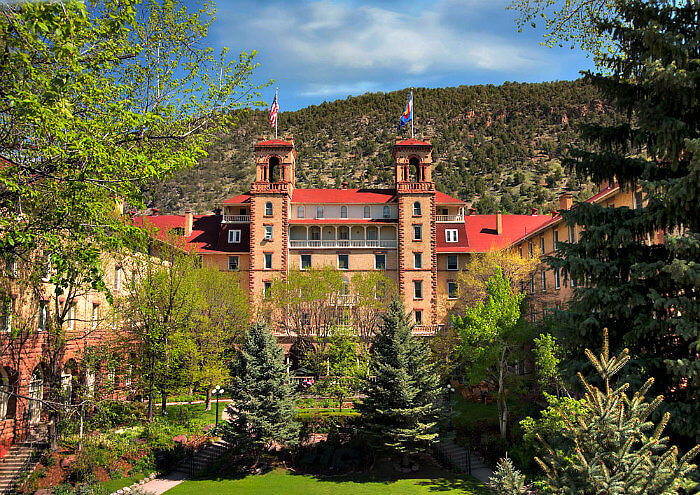 4. RIVERDALE ROAD
Thornton
Riverdale Road is home to lots of paranormality, like the Gates to Hell, ghosts of women, dogs, children and a jogger. This is the most haunted road in Colorado. Riverdale Road between Thornton and Brighton, Colorado is an 11-mile road of terror. This place has almost every type of supernatural beings. Besides the Gates of Hell, there are demons, a Native American burial ground, black magic and witchcraft, ghosts of children, women, and dogs. Click the picture to see exactly where the most haunted road in Colorado is.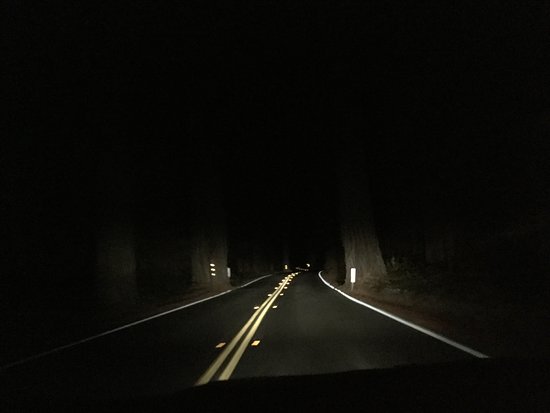 3. CENTRAL CITY CEMETERY
Central City
Central City was a mining town founded in 1859. Known as the "Richest Square Mile on Earth" its riches dried up in the 1800s. Home to roughly 680 living residents, Central City is also known for its residents that refuse to leave. One of the most haunted and creepy cemeteries in Colorado. The Central City Masonic Cemetery rests just above the town with a story all its own.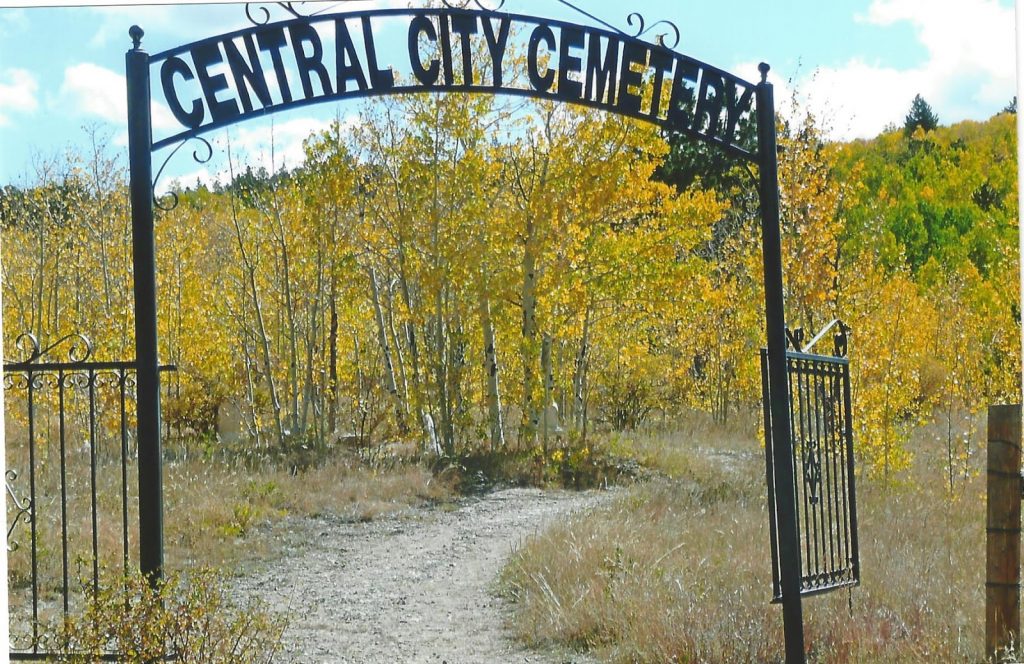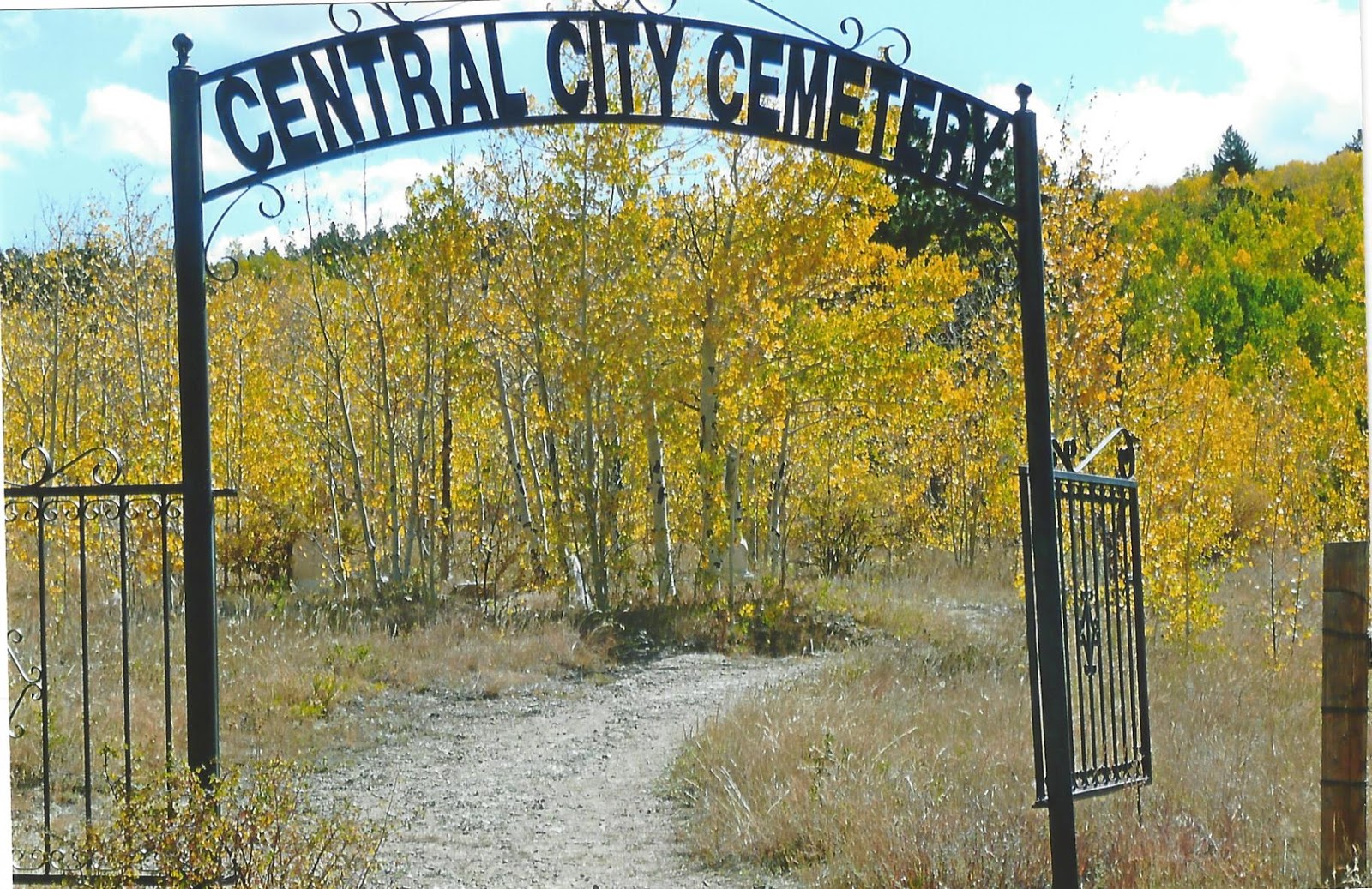 2. CHEESMAN PARK
Denver
Cheesman Park is a delightful recreational area in the heart of Denver—the perfect spot for picnicking, jogging, walking the dog, or tossing around a football. But originally, the grounds were the site of Mount Prospect Cemetery, founded in 1858, until a park was built on top of the graveyard, a la Poltergeist. In 2010, workers digging trenches for the park's irrigation system discovered four skeletons from the abandoned cemetery. According to Doug Gibbs, project manager for Colorado Designscapes, Inc., metal casket hinges were found, but the wood caskets had completely decomposed. Learn more at cheesmanpark.net.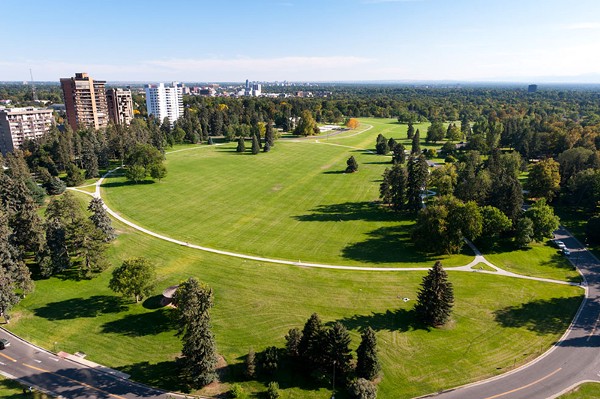 1. STANLEY HOTEL
Estes Park
What list of haunted Colorado sites would be complete without the Stanley Hotel? Perhaps best known for inspiring Stephen King's The Shining, The Stanley Hotel in Estes Park is teaming with ghost stories. According to longtime staff, no less than four spirits regularly roam the hotel's corridors—most notably, Lucy, Paul, Eddie, and Elizabeth. The Concert Hall is a particular hot spot for paranormal activity; lights flicker, laughter and footsteps echo off the walls, and chilly drafts greet its guests unexpectedly. Learn more at stanleyhotel.com