Do you recognize this guy?  He's been robbing banks in the metro area.  He hit 4 banks earlier this week.  Monday Morning he got a chase Bank in Arvada.  On Tuesday, he stepped up his game.  He robbed a First Bank in South East Denver at around 10:30.  Then at lunch time he hit two banks in a row in Littleton, one was a US bank, and another FirstBank.  He's about 5'6″ to 5'10", and they didn't see him get into a car.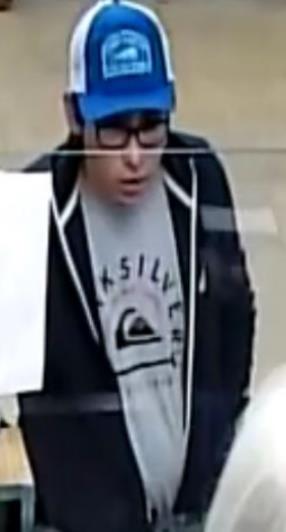 If you know who this guy is, there is a reward through Crime Stoppers.  Maybe you work with him, or maybe you remember selling him those super thick glasses at Lenscrafters.   It could be worth up to $2,000, and they wont tell any one you narked.  Call them at 720-913-STOP.  Or you can message them online at metrodenvercrimestoppers.com.
To date, Crimestoppers has given out more than $1.27 Million in Reward money, and has put more than 3,000 people behind bars.