It was a chicken fight! The wings were flying, the smell of fried chicken wafted through the air and there was no end to the number of samples available at this year's Chicken Fight an event put on by DiningOut, and it has to be the biggest chicken festival in the Mile High City.
Chicken lovers from across Colorado united at Elitch Gardens to enjoy some childhood nostalgia as they sample all types of delicious treats like spicy wings or fried chicken & waffles topped with honey bbq sauce. Folks attending had plenty of fun interacting with one another while sampling different cocktail flavors that satisfied the palet all night long. The event proceeds benefit the Colorado Restaurant Foundation — a non-profit organization that is passionate about training the hospitality leaders of tomorrow.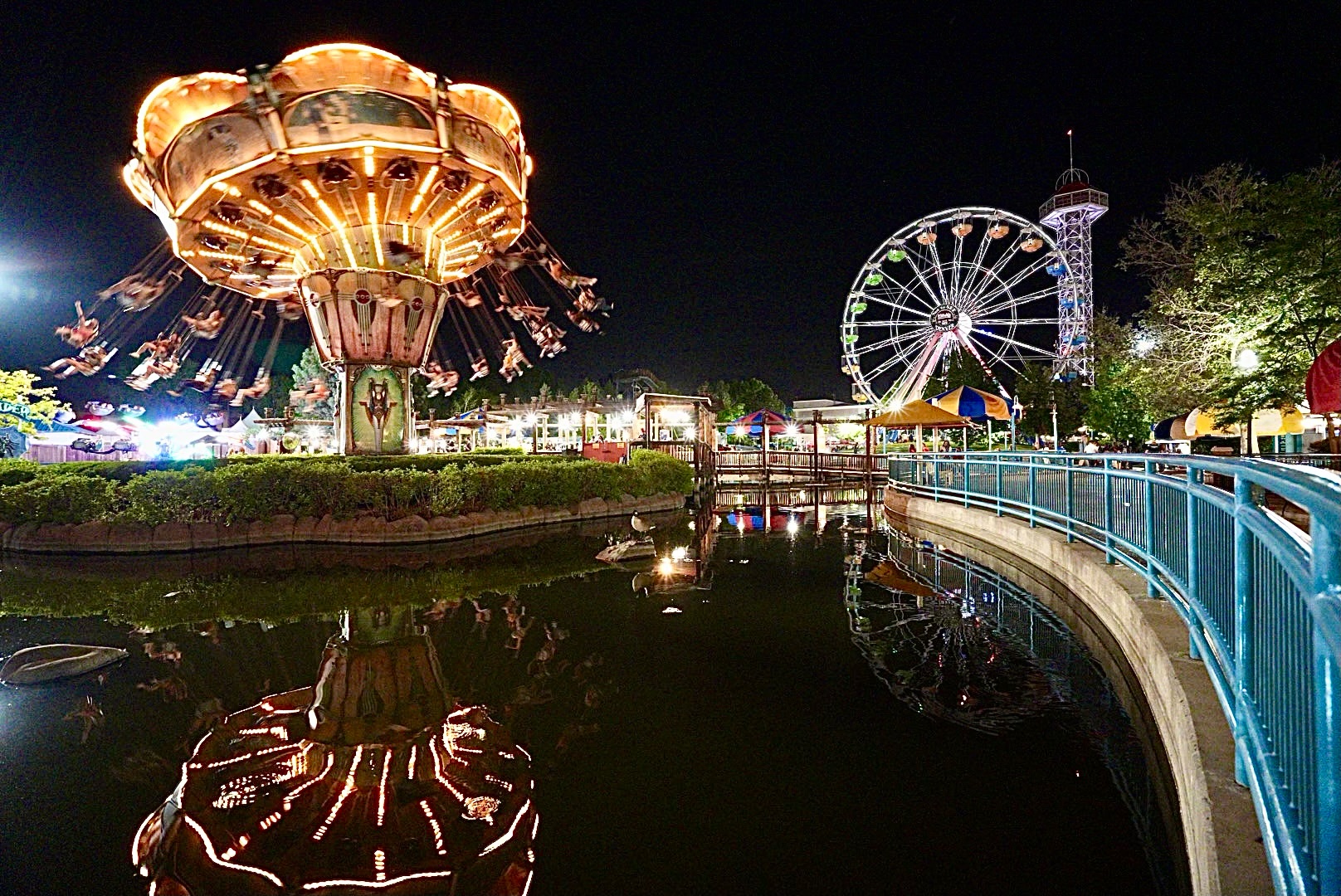 All of the guests at Chicken Fight were asked to vote for their favorite fried chicken, chicken wings, and cocktail using a QR code, making the competition easy to participate in. All the voting was possible with the help of the #IMFROMDENVER team, a partner of the event. When guests voted for their favorite, they were also entered to win a FattE Bike worth $2500 and the drawing will be held on National Bike to Work day on June 22nd.
Whether you were looking for a break from eating, drinking, the endless rides, or just some fresh air, the event had live music, there was no shortage of options at Chicken Fight. The park has five different stages with plenty to offer in terms of entertainment including country-rocking Buckstein, Neon Moon, DJ Blake, and Bowregard.

The 2022 Chicken Fight Winners
Professional Judges Voted
Fried Chicken
3rd Place: Lake House Kitchen + Tavern
2nd place: Family Meal CO.
1st place: Split Lip, An Eat Place
Chicken Wings
3rd place: 10 barrel Brewing CO.
2nd place: Spanky's Roadhouse
1st place: Stoney's
Best Cocktail
3rd place: Stoney's & Jack-Daniels
2nd place: Spanky's roadhouse & Bulleit
1st place: Union Lodge No1 & Noble oak
People Choice Voted
Fried Chicken
3rd place: Split Lip, An Eat Place
2nd place: Kickin Chicken
1st place: Lake House Kitchen and Tavern
Chicken Wings
3rd place: Angry Chicken
2nd place: OutLaw Wings
1st Place: Spanky's Roadhouse
Best Cocktail
3rd place: CD's Wings
2nd place: Rooted Craft American / Avanti
1st place: Lake House Kitchen and Tavern
The next DiningOut event will be Top Taco on Thursday, June 23rd at Downtown Westminster's Center Park.