With increasing temperatures escaping to the nearest body of water is the perfect solace to beat the rising summer heat. Before taking advantage of the cool water, lifeguards with ALIVE Solutions share a major tip on the importance of swimsuit colors. 
Drowning is the number one cause of death for children under four, according to the Centers for Disease Control and Prevention (CDC). ALIVE Solutions shares tips on how to help prevent drowning from a lifeguard's perspective — by changing the color of your swimsuit.
"We hear in drowning events that the responder thought the person was a shadow, or a towel, or a pile of leaves on the bottom when in reality it was a person, and the water was playing a trick on us," ALIVE Solutions — which offers water safety tips and tools — explained in an Instagram post demonstrating how water can trick the eye and obscure people even in shallow water.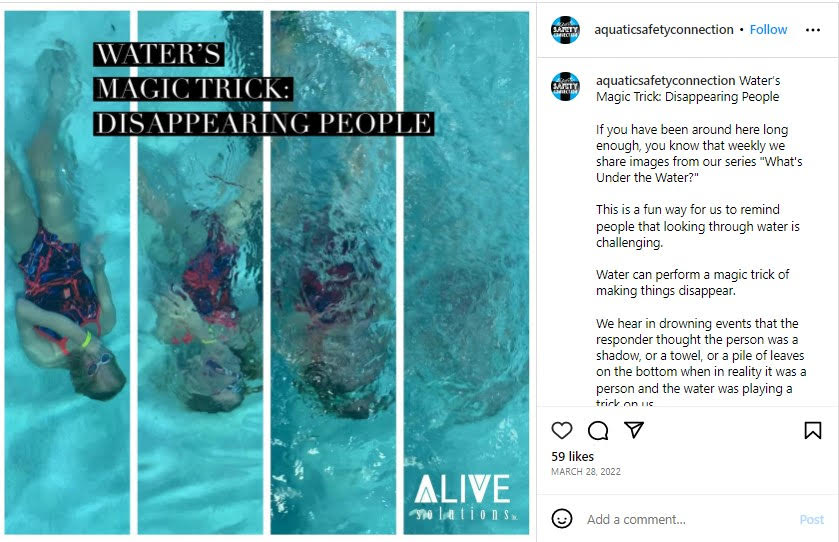 The diagram on Instagram showcases what swimsuits look like at various levels in the water, from surface to fully submerged. In a separate post created on their social media and website, ALIVE Solutions offers a color and print visibility test so parents can further understand how swimsuits can easily translate to a pile of gunk.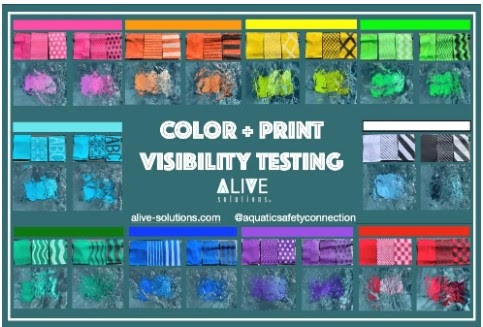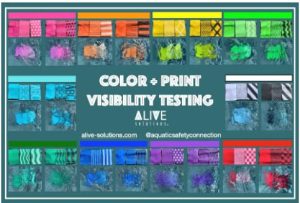 According to the ALIVE Solutions website, here's what they've learned when doing the visibility challenge:
NEONS were still the ultimate winners

Small patterns (light or dark) didn't impact visibility much.

Large dark patterns did impact + decrease visibility

So, a solid neon orange suit is more visible on the dark bottom than a neon orange suit with large navy stripes.